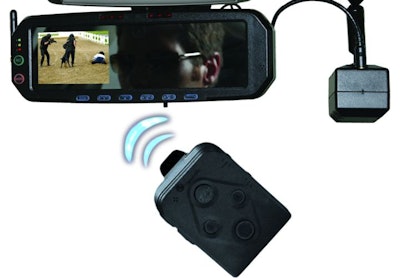 All new orders of the DVM-500Plus in-car video system from Digital Ally will now include the VoiceVault wireless microphone at no additional cost, the company has announced.
The VoiceVault was previously only available with the DVM-750 in-car video system. It offers extended range, voice optimization and noise filtering, and digital audio transmission with frequency hopping technology. It also allows the user to record audio notes and evidence to on-board solid state memory when the signal to the in-car video system is interrupted.
The VoiceVault records its own meta data to later link with recordings from the in-car video system for the same incidents when loaded into Digital Ally's VideoManager software.