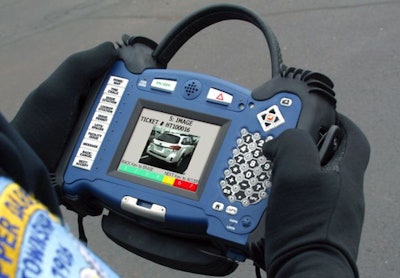 United Public Safety has formed to produce a budget-conscious line of mobile printers and software that manage parking tickets, citations, and permits, according to the company.
The company, which will also be known as UP Safety, will produce ToCite Ticket and ForCite Citation software and ToCite Cloud and ForCite Cloud, as well as an American-made rugged mobile ticket writer with integrated printer and various other hardware options, according to Eric Eckstein, president and chief operating officer.
With ToCite Software, traditional manual tire-chalking processes are replaced with an automated EZ Chalk solution. The back office is now handled via ToCite Cloud for data management.
The cloud-based solution "allows officers and administrators to focus on serving their constituents and not on maintaining and supporting IT infrastructure and hardware," Eckstein said in a release.
UP Safety offers clients an optional complete turnkey solution or it can provide just one piece of the solution, such as ToCite software. The system is an ideal and cost-efficient solution for campuses and municipalities that employ up to 1,000 or more parking enforcement or public safety personnel.