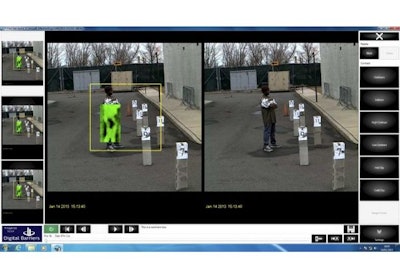 The NYPD will soon deploy a new technology that enables officers to detect concealed handguns without using a pat-down search, Police Commissioner Raymond Kelly said Wednesday.
The department has received a machine that reads the natural energy emitted by people and inanimate objects (called terahertz) and allows police to view concealed weapons from a distance, Commissioner Kelly said in his annual "State of the NYPD."
Any device obstructing that radiation will be highlighted by the machine, which is the size of a small television and can be placed inside a cargo truck. The department has been testing the high-tech device at a facility in the Bronx for use on the street.
The device can clearly show a concealed handgun at 11 meters (about 30 feet), Commissioner Paul Browne told POLICE Magazine.
"It's envisioned that we would be able to use this technology in an enclosed truck parked somewhere and see individuals with field weapons as they approach the vehicle," Browne said. "What we're looking here to do is dramatically reduce gun violence by taking guns off the street."
The department's attorneys are researching the Constitutional ramifications of using the technology but believe it would not violate a subject's Fourth Amendment privacy rights, Browne said.
During Commissioner Kelly's speech, the department showed images from the device showing an NYPD officer carrying his Glock G19 pistol under a football jersey. The pistol could be clearly seen in a black shape over a green outline of his body.
The NYPD has been working with Digital Barriers, a United Kingdom-based company, for the past year to develop the technology as part of a research project funded by the Department of Defense. The company delivered the device last week, Browne said.
By Paul Clinton