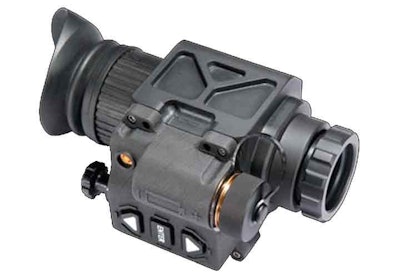 American Technologies Network Corp. has introduced the OTS-X handheld imaging viewer, a more affortable version of its OTS imager system.
The ATN OTS-X is available in 320-by-240 or 640-by-480 resolutions and offers four interchangeable lens types. The fully digital OTS-X features a variable geometry display, digital brightness control, and color modes that include black on white, white on black and five other color settings. The menu system is icon based.
The OTS-X viewer also features a 800-by-600 display with a latest VOx Vanadium Oxide Detector. The ATN OTS-X series retail for $3,995 and up.