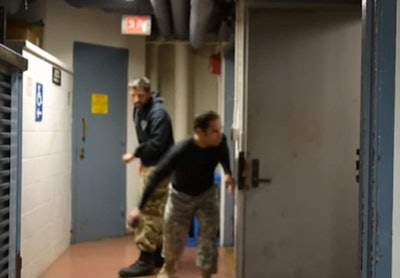 A "bouncy-ball" camera being developed by a Massachusetts company would help SWAT officers uncover hidden threats before entering a dangerous situation.
Boston-based Bounce Imaging will begin testing its device in January with several Massachusetts agencies.
The device, a round ball with a rubber housing, contains six cameras that take two photographs per second and send them to a smartphone or laptop when the ball is thrown into an unknown area.
Software then connects the images into a 360-degree view of the room. The cameras capture light in the near-infrared range, and the device comes equipped with infrared LEDs, allowing it to build a full panorama of a scene even if it is poorly lit, reports New Scientist.
View a demo of the camera here.