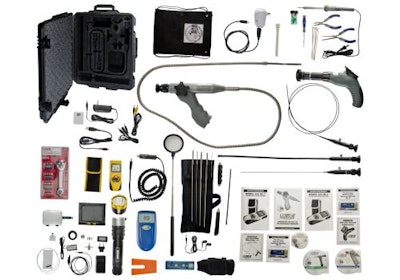 Distributor SAS R&D Services (SASRAD) has introduced the SASRAD contraband team enforcement kit (CTEK) to aid officers during cargo inspections.
The CTEK, which is suited to highway interdiction missions, includes a variety of tools for inspecting freight, vehicles, boats, and planes. Each kit contains a lightweight LED articulating fiberscopes with two- or four-way articulation, measuring 6mm in diameter and up to three meters in length.
Other fiberscopes are supplied for inspecting small closed areas and vehicle tires without letting the air out. The kit is available in basic or enhanced configurations with several optional accessories.