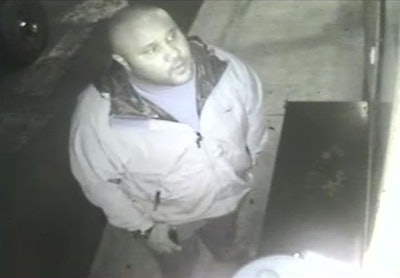 The Irvine (Calif.) Police Department on Friday released a new image of the fugitive ex-LAPD cop who allegedly killed three people, including a Riverside Police officer.
The grainy image came from the video surveillance system at an Orange County hotel, where Chris Dorner was seen on Jan. 28.
Federal, state, and local officers are now searching for Dorner in the Big Bear area, where he was last seen by witnesses. Dorner's burned-out Nissan Titan pickup truck was recovered in Big Bear Thursday.