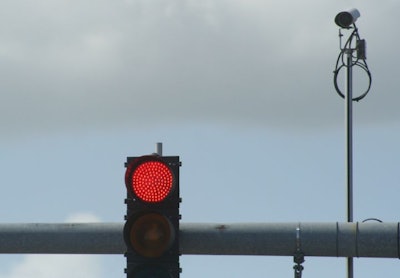 San Diego became the latest California city to drop red-light cameras at major intersections, as city officials cited public hostility and no measurable decline in accidents.
Mayor Bob Filner, at a Friday press conference, carried away a photo-enforcement sign from North Harbor Drive and West Grape Street, near San Diego International Airport, reports U-T San Diego.
Nearly 20,000 motorists a year received $490 tickets in a program that "can only be justified if there are demonstrable facts that prove that they raise the safety awareness and decrease accidents in our city," Filner said. "The data, in fact, does not really prove it."