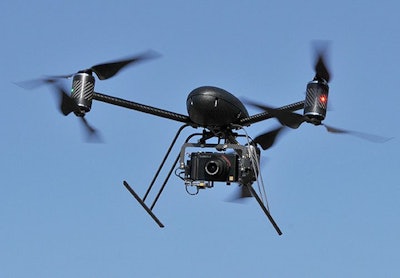 Operating with almost no public notice, the FBI has spent more than $3 million to operate a fleet of small drone aircraft in domestic investigations, according to a report released Thursday by a federal watchdog agency.
The unmanned surveillance planes have helped FBI agents storm barricaded buildings, track criminal suspects and examine crime scenes since 2006, longer than previously known, according to the 35-page inspector general's audit of drones used by the Justice Department.
The FBI unmanned planes weigh less than 55 pounds each and are unarmed, the report said. The FBI declined requests to discuss its drone operations Thursday.
Auditors also found that the ATF had bought drones and planned to use them. The U.S. Marshals Service and the Drug Enforcement Administration, which also fall under the Justice Department, purchased and tested drones but decided not to deploy them in active operations.
Read the full Los Angeles Times story.