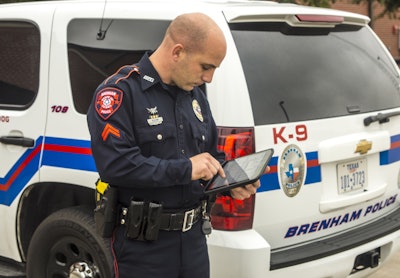 Motion Computing today announced the latest offering in its mobile technology portfolio – the Motion R12 Rugged Platform. Designed to empower the worker who moves from the field to the vehicle to the office, the R12 Platform includes a sleek and lightweight FHD 12.5-inch tablet along with a wide array of thoughtfully designed accessories including the SlateMate data acquisition module, EasyPair technology wireless keyboard, and Secure Mobile vehicle dock. All products in the R12 Platform were created by Motion to seamlessly work together for high efficiency and productivity in public safety, construction, and field service.
"Over the past decade, we have accumulated a wealth of knowledge about what the mobile worker wants as well as what the companies they work for need," says Cathy Thompson, CEO of Motion. "The R12 Rugged Platform is a result of that knowledge. Every R12 product and feature was created with a specific worker need in mind. Enterprise-ready, secure, safe, and rugged, R12 was built to delight and empower the end-user while delivering investment protection & productivity gains to the business."
All R12 products are designed and produced by Motion, eliminating the need for customers to rely on other third-party mobile technology. Lightweight and highly portable for the field, the 12.5-inch R12 tablet is also ideal for a desktop replacement. In addition to a desktop mount, R12 Platform includes a stylishly stored wireless keyboard featuring innovative EasyPair technology. EasyPair helps avoid the often time-consuming and frustrating hassle of Bluetooth pairing by ensuring any R12 wireless Keyboard automatically pairs with any R12 Tablet.
Motion's SlateMate data acquisition module can be configured with up to three I/O devices. For officers who performs work both inside and outside of their vehicles, Motion Secure Mobile Vehicle Dock improves driver safety as well as productivity. The dock is flexible enough to accept multiple docking configurations, such as the tablet with attached SlateMate module or the tablet in a carrying case.
Platform availability begins April 2014.
Motion Computing empowers organizations worldwide with technology solutions designed to optimize the performance of mobile workers. Purposely built for vertical markets including public safety and first responders, Motion's suite of mobile technology solutions improves worker productivity, data accuracy, and security, while enabling real-time decision making at the point-of-service.