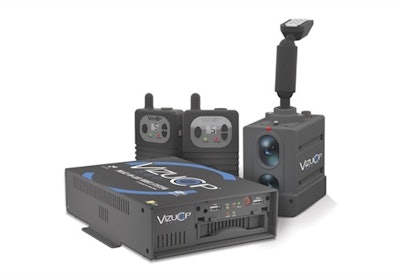 AngelTrax, a leading supplier of in-vehicle video surveillance technology, today announced its expansion into the Midwest with the opening of its new operations center in southern Indiana, which will enable AngelTrax to introduce new solutions in a larger, more central market.
"This is a natural next step for AngelTrax," explained AngelTrax President Richie Howard. "We have experienced steady growth in the mobile surveillance industry from our beginning, and our new presence in the Midwest promises new opportunities and incredible potential for the future."
Located north of Louisville, Ky., in Jeffersonville, Ind., the new offices will accommodate staff members of the company's recently expanded marketing department, under the direction of Marketing Director JoBeth Fink, and will function as a regional hub of operations for continued development.
With patented technologies engineered to improve efficiency and protect the innocent, AngelTrax is entering new vertical markets such as driver behavior management and law enforcement and quickly becoming known among transit providers as a single-source provider for mobile surveillance systems.
New brand launched for law enforcement
In response to growing demand from the law enforcement industry for AngelTrax technology tailored to meet their in-vehicle surveillance needs, AngelTrax recently introduced VizuCop, the company's new brand of surveillance systems engineered exclusively for law enforcement. The rugged-built VizuCop 360 surveillance system features a patented front-facing, dual lens camera that eliminates the need for manual zooming for clear license plate capture, an easy-to-use tagging pad for marking video footage with the type of incident recorded, a space-saving LCD rearview mirror monitor, up to eight HD quality video and audio channels, and either a solid-state 256GB SATA hard drive or a 128GB SD card.
About AngelTrax
Headquartered in Newton, Ala., AngelTrax is a designer, manufacturer, and provider of in-vehicle mobile surveillance for the student transit, mass transit, waste management, law enforcement, and rail industries. For additional company information, call 1-800-673-1788 or visit www.angeltrax.com.