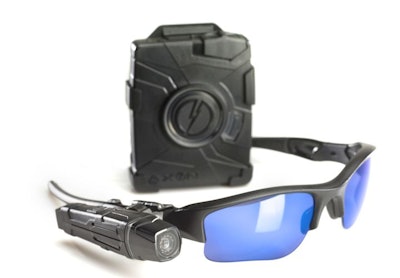 The video shows a Fort Worth police officer open her car door and quickly draw her weapon. It's the end of a nine-mile, 70 mph pursuit through red lights and stop signs. The officer screams at the driver: "Raise your hands! Raise your hands!"
The suspect puts his hands behind his head and kneels. The officer knows nothing of the man, other than his capacity for high risk and bad judgment.
A small camera clipped to the officer's uniform lets everyone judge the outcome. The suspect is peacefully taken into custody, reports WFAA.
Chief Jeff Halstead wants his department to lead the way on body cam video. There are 145 cameras already in the field with a goal to add 500 more within the next year.