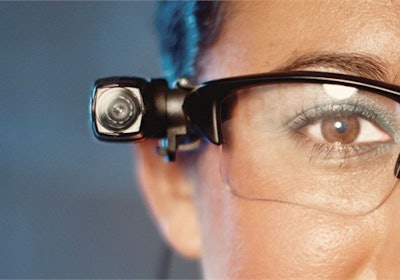 With the help of a $250,000 federal grant, the San Francisco Police Department will begin equipping some officers with wearable cameras in a pilot program.
Initially the Axon Flex systems will be issued to 50 plainclothes officers who execute search warrants and parole checks and who might enter people's homes. The idea is to blunt suggestions that officers aren't identifying themselves properly when they knock on doors, the San Francisco Chronicle reports.
The Axon Flex camera is light enough to clip to the bill of a cap or a shirt lapel. There's also an important feature called the pre-event video buffer.
The camera, always on, records half-minute clips. If nothing happens, the piece is erased and the camera starts over. But if an officer spots something and hits the record button, the previous 30 seconds is preserved at the beginning of the recording.