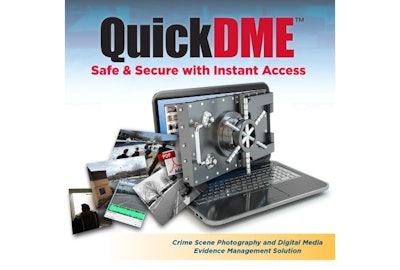 Ocean Systems' QuickDME is a secure end-to-end digital evidence asset manager that is easy to integrate within or between law enforcement agencies, allowing them to automate and standardize the ingesting, storage, dissemination, and tracking of all their digital assets involved in a case.
QuickDME supports all digital media files including video, images, audio, documents, and programs. Additionally, its data management engine (DME) preserves the folder structure of the imported media to ensure proper play back of proprietary media files that require associated files to be in a specific location. Using the file association/player manager feature, QuickDME can be customized to open specific file types with the appropriate player/viewer for that file. QuickDME also provides you the flexibility to customize the software to match your agency's policies and procedures.
The complete QuickDME Suite costs $4,995 and includes three dynamic floating licenses and one year of phone support.
QuickDME Suite:
Quick Downloader support Kiosk Setups
AccessDME
Admin Configurator
Database Setup
Over 1,500 of Ocean Systems' forensic video clarification solutions are in place. Our forensic solutions are used by all levels of government including federal, state and local. These systems have been battle tested by our Armed Forces in Kuwait and Iraq.