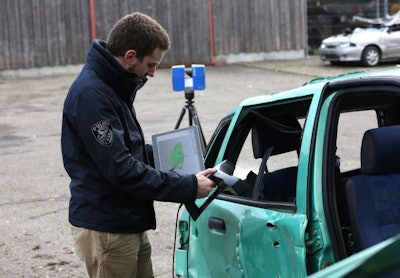 For the Altamonte Springs (Fla.) Police Department, pictures of crime scenes now come in 3D. Faro's 3D scanner is cutting-edge technology, and it's so high tech, only a handful of local police agencies have them, reports WESH.
"Fly through the crime scene in a 360-degree view, and you can fly through it and see details of items that you would otherwise only see in photographs," said crime scene technician Yenny Castro.
Traditional scene analysis is a lengthy process, requiring hundreds of pictures, measurements and sketches. The new 3D scanners made by Faro can capture the entire scene in a fraction of the time.
"It is saving man hours, and not only that, it's giving us precise measurements that we can go back, and by looking at this 3D mapping, be able to take time and time again," Officer Robert Pelton said.
It's something investigators hope will lead to more convictions for prosecutors.