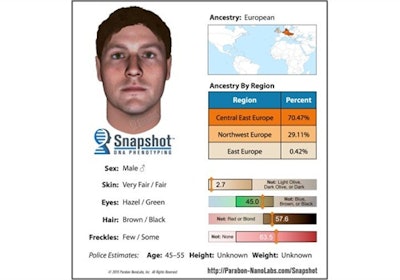 Parabon NanoLabs, Inc. (Parabon) announced today that the company's Snapshot DNA Phenotyping Service (Snapshot) recently provided the Fort Wayne (Ind.) Police Department with new clues about the murder of April Tinsley from DNA evidence linked to the crime.
On 11 April 1988 in south-central Fort Wayne, Ind., April Tinsley, a first-grader, went to a friend's house to pick up an umbrella and never returned home. Three days later, a jogger found her body in a ditch on a rural road in DeKalb County. Over subsequent years, the killer terrorized the community with multiple written threats against other children. In 2012, the case was featured on the television show America's Most Wanted. Yet, despite ongoing efforts of local authorities and the FBI, the perpetrator remains at large.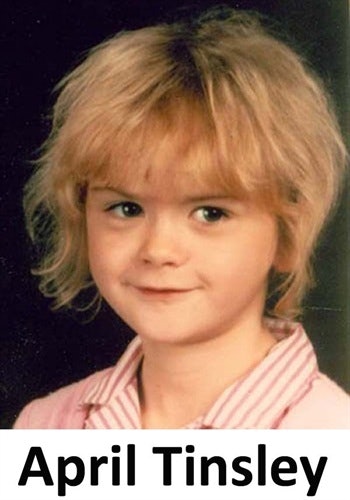 In their continued search for April's killer, Fort Wayne law enforcement personnel recently employed Snapshot, the latest innovation in forensic DNA analysis. Snapshot accurately predicts the physical appearance and ancestry of a DNA source. Unlike traditional DNA profiling, which treats DNA like a fingerprint for identity matching, Snapshot uses DNA as a genetic blueprint from which physical traits can be deciphered.
"We embrace new technology that helps level the playing field," stated Deputy Chief Paul Shrawder of the Fort Wayne Police Department. "When we became aware of Parabon NanoLabs and learned how the Snapshot DNA Phenotyping Service could assist us in providing investigators with another visual clue in the April Tinsley investigation, it made sense to utilize their expertise." Parabon's CEO, Dr. Steven Armentrout, added "In this tragic case and the many like it, we aim to bring renewed hope to the families and friends of crime victims that their loved ones will get the justice they deserve."
To be useful, conventional DNA profiles require an exact match between crime scene DNA and potential suspects, often from DNA database searches. Cases run the risk of going cold when the DNA fails to yield a match, as in the April Tinsley case. Snapshot's capability to determine the physical appearance of a DNA source allows investigators to generate new leads, narrow the pool of suspects, and direct available resources more effectively.
The Fort Wayne Police Department asks the public to provide any information regarding this case to aprilinfo@ci.ft-wayne.in.us or call 1-260-427-1404. More information on the April Tinsley case can be found at www.FWPD.org.
NBC Nightly News recently presented the Snapshot composite for the Tinsley case as part of a news segment on DNA phenotyping. To independently test Snapshot for the story, NBC producers submitted as "evidence" an empty water bottle handled by a volunteer "person of interest" unknown to Parabon. The resultant Snapshot composite, produced solely from DNA extracted from the bottle's rim, was featured in an interview with television journalist Kate Snow, where it was noted that, based on the composite, she could not be excluded as a "suspect." Snow eventually "confessed" to Dr. Ellen Greytak, Parabon's Director of Bioinformatics, that it was she who drank from the water bottle. Greytak said afterward, "If Ms. Snow had supplied us with a DNA sample, we could have used traditional DNA analysis for positive identification and connection to the bottle, but her confession was sufficient for this particular 'investigation.'"
Parabon NanoLabs is a vertically integrated DNA technology company that develops next-generation forensic and therapeutic products, which leverage the enormous power of DNA. Staffed by a team of scientists and technologists, with expertise ranging from bioinformatics and chemistry to computer science and pharmacology, Parabon is bringing to market new products and services made possible by recent advances in DNA sequencing, analysis, and manufacturing technologies. Based in Reston, Va., Parabon is privately held and has received mentoring and investment support from the Center for Innovative Technology, an economic development center that assists innovative technology companies in Virginia.