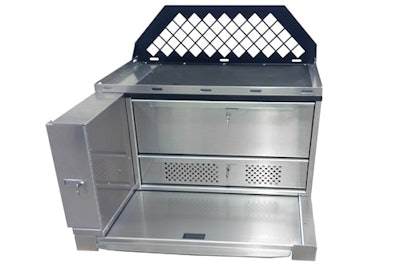 OPS Public Safety now offers its popular FIU Combo Unit with a radio drawer.
Keeping your radio equipment from overheating is very important. The new vented FIU Combo Radio Drawer Unit does just that by combining secure storage for weapons in the long box and gear in the top drawer plus the added convenience of keeping your communications equipment cool, the company says. The vented drawer can also be used for damp equipment storage.
For more information go to www.OPSPublicSafety.com.