Point Blank Enterprises' new IRIS Covert Toolbox Surveillance System is made to be easily installed in any pickup truck in minutes. Once installed, the system can be started with a single "On" button and fully operated using a mobile phone or laptop from anywhere via Wi-Fi or cellular.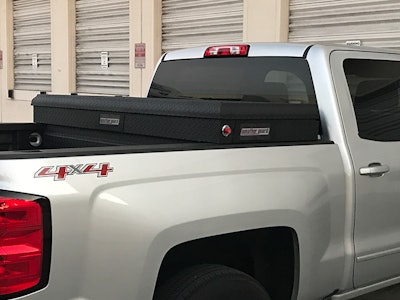 The IRIS Covert system provides multi-day operation using intelligent lithium-ion batteries and a distinctive swappable battery module. The Toolbox system provides real-time video streaming and HD video recording, has remotely controlled Pan/Tilt/Zoom cameras, and features the company's IRIS Covert software platform for Windows, iOS, and Android. Optional features include body-wire audio receiving and more.
Point Blank has focused on ease of use with this system and the company says it has received amazing feedback from officers in the field. Already deployed with federal customers, the IRIS Covert Toolbox is a cost effective, easy-to-use system that can be moved from vehicle to vehicle in minutes.
Point Blank also provides a complete line of surveillance platforms in different form factors, ranging from SUVs to mini-vans and traditional trade vehicles. All products are listed on Point Blank's GSA contract.
To discuss your covert surveillance needs and experience the ease of use of the IRIS Covert platform, visit the website or email iriscovertsales@pbearmor.com.