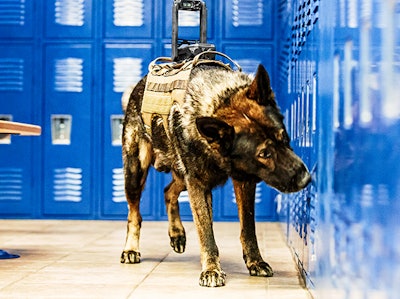 Some law enforcement agencies are fitting their K-9s with video systems.
The Associated Press reports the devices generally attach to dogs' backs on a vest and transmit video to a handler watching from a screen, possibly on their wrist or around their necks.
It's so the officers can better assess what they are up against before they go into a situation. "If we have a really close encounter with armed people it doesn't work out well for anyone," said Shawn Gore, Portland, Oregon, police K-9 officer. "If we can gain distance it gives us lots of options to negotiate and de-escalate."
Tactical Electronics started making K-9 cameras in 2006 and has sold 5,000 to 6,000 to law enforcement and military around the world, said Addie Ventris, the company's marketing director.