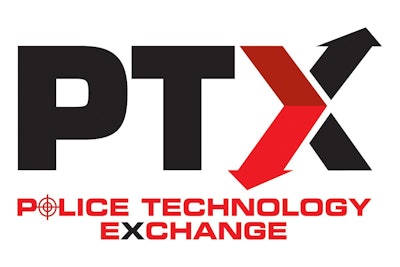 POLICE Magazine has announced that the first Police Technology eXchange (PTX) is scheduled for December 9-11 in Scottsdale, AZ. PTX brings together senior level IT leaders and technology decision-makers from law enforcement agencies (delegates) with leading law enforcement technology vendors (supplier hosts).
PTX is free for qualified delegates from law enforcement agencies. Travel, hotel, meals, and event fees are covered. Qualified delegates must be decision-makers from law enforcement agencies that have an intent to purchase and a budget for purchasing specific technologies. PTX is limited to 50 delegates.
"The Police Technology eXchange is an excellent opportunity for you to attend two days of networking with other law enforcement agencies and have one-on-one consultations with technology suppliers," said Leslie Pfeiffer, publisher of POLICE Magazine/PoliceMag.com.
Technology companies participating in PTX benefit from an opportunity to meet and cultivate relationships with a select and vetted group of law enforcement professionals with buying decision powers, including IT directors, project managers, chiefs and sheriffs, and other commanders.
"As a supplier host at PTX you'll have guaranteed one-on-one time with agency personnel responsible for evaluating and purchasing major technology solutions for their agencies," says Pfeiffer. "PTX attendees are not only senior level decision-makers, but they've qualified to attend the event because of their intent to purchase—with budget to support—specific technologies for their organizations."
To learn more about PTX, visit www.policetechnologyexchange.com.