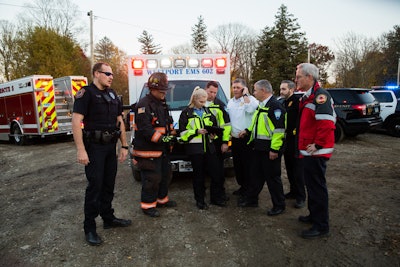 First responders often face challenges communicating, collaborating, and managing a coordinated response to emergencies. AT&T and POLICE will be offering a free Webinar Oct. 3 at 11:00 a.m. PT/2:00 p.m. ET to discuss the new technologies that are being developed with, or available to, first responders to allow organizations to be more efficient and effective.
Industry experts from AT&T and FirstNet as well as a police chief will cover how FirstNet can help improve public safety, the definition of the Internet of Things and how technology can solve public safety problems, IoT innovations for first responders and use cases, and how information from connected devices can be used to help improve response times and reduce time spent on administrative tasks.
To register for this webinar, go to https://event.webcasts.com/starthere.jsp?ei=1260305&sti=News.