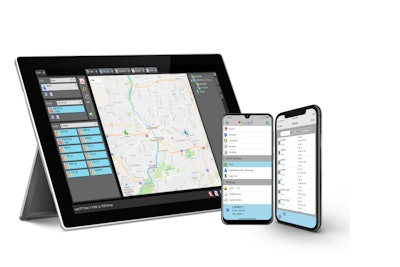 L3Harris Technologies is offering its BeOn software application for free to healthcare and public safety workers, allowing users to turn their smartphones, laptops and other devices into an encrypted public safety radio—enabling immediate communications to individuals or large talk groups. The BeOn service is available at no charge for 90 days to agencies responding to COVID-19 operations.
The process to download and start using the L3Harris BeOn software app takes less than 30 minutes. The technology is meant for devices used by emergency responders including police, firefighters, EMTs, National Guard members and employees working for hospitals, health departments and local government agencies.
"While first responders rely on handheld radios for their day-to-day communications, many of these healthcare heroes do not carry or have access to handheld public safety radios," said Dana Mehnert, President, Communication Systems, L3Harris. "Agencies that are currently using BeOn in their communities have called this offering a 'game changer' for their COVID-19 response efforts as they are now able to connect many users from a variety of groups without having to issue, manage and sanitize handheld radios."
To learn more, email BeOnHealth@L3Harris.com or visit www.L3Harris.com/BeOnHealth or www.L3Harris.com/ResponderSupport.