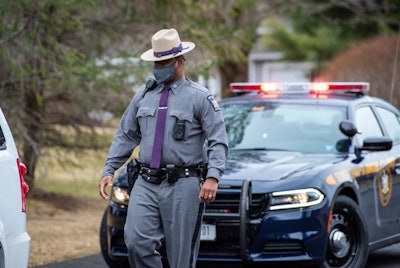 The first batch of body-worn cameras for New York state troopers was rolled out in the Capital Region Thursday, state officials said.
The deployment, which was part of a slate of police reform laws passed last June, is expected to reach the ranks across the state by the fall, the New York Post reports.
The State Police struck a deal with Axon for 3,000 cameras to equip all troopers on patrol, as well as cloud storage, tech support and software, for $7.6 million per year, according to the governor's office.
The cameras come equipped with an auto-record function that starts recording when a trooper turns on their emergency light or pulls their firearm or Taser.