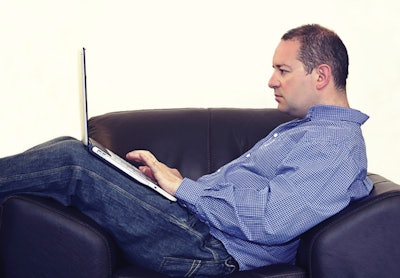 Is there a gang member searching online to find out where you live because he wants to kill you? When your kids come home from school, are they talking to a sexual predator online? Is a defense attorney getting a court order to use your social networking home page against you when you testify against his or her client? Do you say or do things online that are unprofessional or offensive that may offend your co-workers or others and result in an internal affairs complaint against you?
Hopefully the answer to all of these questions is "No." But are you sure?
As a public servant you are under constant scrutiny and you are held to a higher standard of ethical conduct than other citizens; this higher standard also covers things like online social networking.
Protect your Reputation
Any member of society with a computer can use the information that you post online against you in a number of ways. It is imperative to be aware and take precautions before making the decision to set up a social page on MySpace, Facebook, or Twitter or before providing personal information in a public blog. Understand that anything you do online may have unintended repercussions. The way I look at this issue is do not post anything or say anything on a social networking site that you would not say in a courtroom.
The landmark case Brady v. Maryland makes it clear that, "Evidence affecting the credibility of the police officer as a witness may be exculpatory evidence and shall be given to the defense. Suppression by the prosecution of evidence favorable to an accused who has requested it violates due process where the evidence is material either to guilt or to punishment, irrespective of the good faith or bad faith of the prosecution." Therefore based on this case, officers' statements and comments online can be used against them.
In one case a defense attorney claimed that statements made by the arresting officer on his online social networking site were evidence of the officer's approach to his job. The officer said he was watching the movie "Training Day" in order to "brush up on 'proper police procedure.'" If you're not familiar with the movie, it depicts a corrupt cop who violates the rights of everyone he contacts. Now as a cop this may well be an attempt at humor or be considered trash talk. However, once you post it online, it is out there for anyone to use. It will be used by defense attorneys in court, where the judge and jury may not share your sense of humor.
When comments or photos are posted, friends and/or family members can forward that thought or photo to others within their friend networks and without the original writer's knowledge, therefore forwarding information that could inadvertently harm the user. Although many online social networking sites are making large efforts to provide a user with security and privacy opportunities, it is up to the user to protect his or her information and limit the amount of what is provided on online social networking sites. It is good practice to just assume that once any information is put online, it is public.
Protect your Family
There are a lot of things we can do to protect our families online. The first thing I tell parents is to talk to their children about the potential dangers associated with being online. As much as we try, it is impossible to completely shelter our kids. We can, however, control access to harmful media and harmful people.
One thing I recommend to all parents is that they place their home computers in a public area in the home. Your children do not need computers in rooms that you do not have access to.
Parents can also take advantage of online accountability software. For example, you can set your child's computer up to send you daily e-mails telling you which sites they visit. This allows you to hold them accountable for looking at inappropriate or harmful content. Teach your children that they need to ask you before they give anyone information about themselves or the family. Recent reports have shown that some online sites encourage children to give information about themselves or their families. Some even entice kids with games and free gifts.[PAGEBREAK]
You can also use online filters to protect your kids by setting keyword controls on your children's computers to prevent them from visiting sites. This will limit their ability to surf the Web for content that you do not feel they should see. For example, you can block Google Images on searches or inappropriate videos on YouTube and not allow online chat rooms. An important note about filters is that many of them do not work on gaming devices that are Internet connected, like PlayStations and Wii entertainment systems. I recommend that these devices not be connected to the Internet.
Cell phones are also a major vulnerability for your children. I would be hesitant to even give a child a cell phone, and if I did, I would make it a limited-use phone for emergencies only. There are phones that have only a handful of buttons. Some allow only 911 calls to be made and a few preprogrammed numbers to be dialed such as mom or dad. I would also recommend you not give your children phones with Internet access. If they need to do online research they can do it at home, under supervision. I do see the advantages of giving your children phones in case of an emergency or so you can track where they are with locator software. When your teenage daughter says she is at the mall, but you can see via GPS she is not, you can address the problem and keep her safe.
Does your child have a MySpace or Facebook account? If so do you check it, do you know the user name and password, do you ever check what they are saying, what they are doing, who they are talking to? If not bad things may happen.
Does your child have an e-mail account? Do you check it? Now I know some readers feel this is a horrible practice because it tells your children you do not trust them and such micromanaging may actually backfire on you and cause them to rebel even more. But this is not as big a threat as being clueless, not knowing what is going on, and not being involved.
Protect Yourself
Controlling all information or even what information about you and your family makes it onto the Web is impossible. With a lot of effort, however, you can have some success and limit your exposure.
When dealing with businesses or government agencies online, try to provide the least amount of personal information possible. Don't print a residential address, phone number, or driver's license number on your checks. Carry the minimum amount of personal information in your wallet in case it is lost or stolen. And omit your middle initial on forms to help you blend in with the crowd and make it harder for someone to find you, or confirm that you are the person they are looking for.
You really want to avoid getting on many lists in the first place. The result will be a reduction in the presence of your name, home address, and phone number in the information marketplace, thereby making that information less available. As an added bonus, you will also see a reduction in the volume of junk mail and telemarketing calls you receive.
Don't fill out sweepstakes entry forms; chances are good you will not win that car. Sweepstakes and contests are often a means of gathering names and addresses for marketing purposes. Also, don't fill out surveys attached to product warranty registration cards. You do not have to complete and return the cards to enjoy your warranty rights.
Consider renting a private PO Box. While the residential addresses of holders of Post Office boxes are generally confidential, the U.S. Postal Service will give a residential address to a government agency or to persons serving court papers, based on the verification of an attorney that a case is pending. Private mailbox companies are usually stricter and require an original copy of a subpoena before releasing residential addresses of box holders. If you use these services, write the address as "Apartment 123" or "Unit 123," rather than "Box 123."[PAGEBREAK]
Don't use your home address when subscribing to magazines or for deliveries. Use your postal mailbox for magazine subscriptions. Have deliveries sent to your place of work or a postal annex location to keep your home address secure.
Use an unlisted and unpublished phone number. Getting an unlisted, unpublished home telephone number is a must for every police officer. Once your telephone number and address are published in the telephone book, it is considered public information and anyone can use it.
An unlisted phone number may still be available to the public if you give it out to others or use it on legal documents that become public records. You should have caller ID on your home and cell phone to prevent your phone number from being displayed when you make calls. You can also use the *82 feature before each call to unblock your number if needed or block selective calls with *67 before calling the number. Sign up for the national Do-Not-Call Registry to keep your number private. If you haven't done so already, register your telephone number(s) by calling (888) 382-1222.
Remove your name and address from reverse directories and street address directories. Enter your residential phone number, including area code, on Google for example. If your number is listed, you'll get your name, address, and a map to your home.
Click on "phonebook results" above your name to go to a page that shows you how to remove your listing. Following the instructions for removing your listing will also lead you to links to other online reverse directories from which you can remove your information.
Use Operation Opt-Out to get your name and address out of many databases and mailing lists. Many companies say that they care about your privacy and that they give you the option to get off (or "opt out") of lists that share your information. Some companies make the task of opting out relatively easy and may allow you to do it online, while others go a step further and ask your permission (opt in) before sharing information about you.
However, in many cases, companies make it difficult for you to opt out and you can't opt out online. The non-profit Center for Democracy and Technology's Operation Opt-Out Website, at http://opt-out.cdt.org, makes it easy to opt out of having your personal information shared and sold by many companies. The site's "Generate Opt-Out Forms" section lets you print out letters addressed to many companies that do not offer a way to opt out online.
Protect your communications. E-mail is not as secure a medium as many people think. Messages can be easily rerouted and read by unintended third parties. Messages are also often saved for indefinite amounts of time. However, there is a technology that allows you to encrypt your messages to protect them. One popular encryption software is called Pretty Good Privacy (PGP).
When you go to a Website a log is kept with information about your visit. Most of us walk down the street every day without being recognized or tracked. We often take this anonymity for granted in the real world. Unfortunately, this luxury is not automatic online. There are tools, however, for stripping out the information about you. For example, Freedom.net and Anonymizer.com both allow you to conceal your information when doing business online.
Tell your financial institutions not to share your personal information. Read the privacy notices sent to you by your bank, credit card issuers, insurance companies, and investment companies. Look for opportunities to opt out of having your personal information shared with other companies. You don't have to wait for the annual notice to take advantage of your opt-out rights. In addition, when you give money to a charity or other group, ask them not to share your name and address. Enclose a note with your donation, asking them not to share, sell, or rent your name to any other organization.
If your state allows it, remove your information from public record databases. California, for example, affords the right to police officers to have their home address and telephone number, and those of their spouses and children who reside with them, removed from "public posting or display on the Internet."
It's my hope that you will think about the potential danger associated with going online, the impact it can have on your reputation, your career, your children, and your personal safety. There are a lot of bad people in the world, I do not need to tell a bunch of cops the obvious, yet many of us are so busy we often forget to protect ourselves as we spend much of our time protecting others.
Matthew O'Deane has been a District Attorney investigator in San Diego since 2002 and has been assigned to the Gang Prosecution Unit. Prior to working for the District Attorney, he worked for the National City Police Department for almost 10 years.