From toll roads tracking their users to private parking enforcement granting access to cars, there are many users for license plate recognition, or LPR. But the most important use for these products is by law enforcement. Over the past few years this technology has helped officers locate missing persons, recover stolen cars, and even identify suspects from past cases.
LPR cameras work by using infrared or other methods of illumination to take a picture of a license plate. Then LPR software examines the picture to extract the information and store it in a database. This data collection can help officers save time and effort by scanning for license plates and running them against hot lists. Here are some of the latest LPR products for law enforcement on the market right now.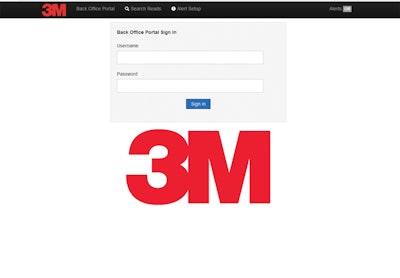 3M
3M offers automatic license plate recognition software applications designed specifically for use by law enforcement. The company's robust back office system matched with the in-car software is designed to accurately capture license plate images and organizes those images to make the most of your information. Combined, they serve as a data solution for investigations, data mining, and interagency data sharing. The Web-enabled extension of these tools takes it a step further by facilitating remote hit alerts and access to the total database of collected reads wherever Internet access is available.
As 3M's first web-enabled software application, 3M Back Office Portal combines the best features of both 3M License Plate recognition and 3M Back Office System Software (BOSS). Its intuitive, easy-to-use Web interface pulls data directly from the local BOSS instance to enable live alerts and read queries wherever Internet access is available. This allows users remote access to an entire pool of ALPR data while also enabling officers in the field to receive alerts from devices (fixed and/or mobile) all over their jurisdiction.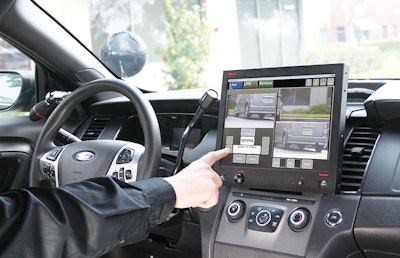 Data911
Data911 offers one of the only HD LPR systems on the market. The cameras record footage with a resolution up to 1920 x 1080, which is seven times higher than many other LPR cameras. This means bigger, clearer pictures that can detect and read a license plate from a much wider range. The cameras can switch to infrared mode at night, read multiple download hotlists at once, and automatically initiate a video recording when a match is confirmed even when the officer is away from the vehicle.
The company aims to offer these products at realistic price points, taking into account the limited budget of many police departments. Data911's LPR system includes four Digital HD cameras mounted at the corners of the car, M7 in-car computers, and Verus HD. Verus is Data911's Web-based video evidence management software. Departments can find recorded footage by plate number, time of read, location, direction of travel, and many other criteria.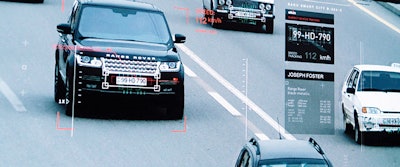 Ekin Technology
Ekin's Automatic Number Plate Recognition System (ANPR) is part of the company's Safe Traffic line of products. It can recognize the plates from any country and under almost any condition — day or night, rain or fog. The system records a car's plate number and speed as well as the date, time, coordinates, and video footage of the recognition. Once all of this data is collected, it all remains encrypted until it is sent to the control center back at the police station, adding an extra layer of security to this sensitive data.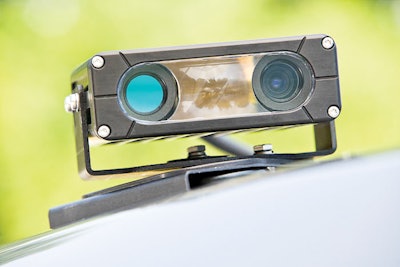 ELSAG (Selex)
ELSAG's Mobile Plate Hunter (MPH-900) cameras can read and identify plates from all 50 states, Canada, and Mexico with a very high accuracy rate. They can capture up to 1,800 plates in a minute, depending on the model. A standard ALPR system is composed of two, three, or four cameras magnetically mounted to the trunk of a car.
Plate numbers are instantaneously compared with millions of hot list records and updated across all patrol cars. These cameras will also log the date, time, GPS coordinates, and the vehicle's speed. Officers are alerted within milliseconds if a match is made, thanks to the system's multi-level alarms. These will alert the officer in the car as well as the control center back at the safety and work best for the prioritization of wants, warrants, and AMBER alerts.
All of ELSAG's cameras are linked to ELSAG's Enterprise Operations Center, the company's control center software that manages all of the cameras from the police station.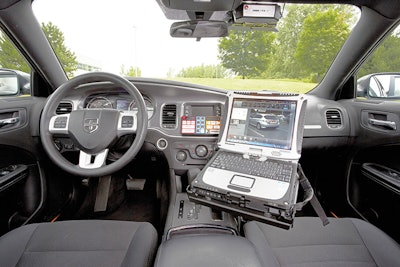 Genetec Inc.
Genetec's AutoVu LPR system is comprised of its Sharp cameras and in-vehicle software, and Security Center. The company's Sharp mobile and SharpX fixed cameras can capture up to 5,000 plates per minute across three lanes of traffic on cars traveling up to 200 mph. The SharpX fixed is also one of the smallest high-resolution LPR cameras on the market. The AutoVu system comes with Patroller, its in-vehicle software, and Security Center, the control panel that manages all cameras from the police station.
When handling such sensitive information, security can be a concern. Genetec ensures your department's safety with authentications and encryptions to prevent an outside source intercepting your files. Data is also stored on your existing servers so you know exactly where it is and there is no doubt that the information is kept safe.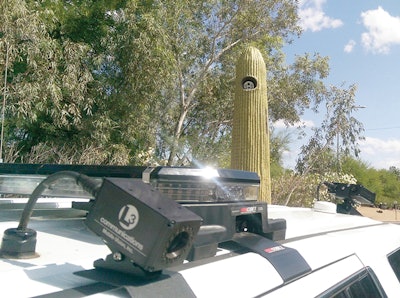 L-3 Mobile-Vision
L-3 Mobile-Vision's AlertVU LPR system includes the company's cameras and digital evidence management system. These cameras are an ideal choice when placement is an issue because they don't need to be mounted above a lane. AlertVU systems can capture plates from the side of the road to the outermost lane and are available in fixed, portable, and mobile. The fixed cameras can even be managed remotely for easy maintenance as well.
L-3 Mobile-Vision's Back-Office software manages the entire LPR system from one place and offers data mining and analysis capabilities. It collects data from all cameras in the system in one place, identifies patterns of activity, and customizes analytic searches as APBs, BOLOs, and AMBER Alerts come in. This software can also share data with another local or national law enforcement agency, making communication between departments even simpler.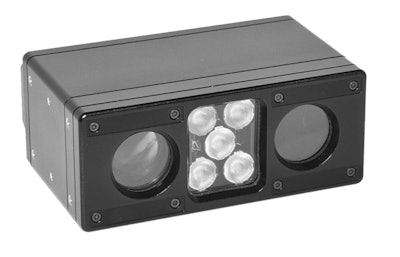 Pannin Technologies
Pannin Technologies provides both mobile and fixed LPR camera solutions that feature the latest automatic license plate recognition technology. Pannin can install up to eight cameras per vehicle that are capable of scanning 1,800 plates per minute. The plate reads are then sent to a central point of collection commonly known as the BOF (Back Office) on a host server where the plate datum is collected and collated for analyzing.
Participating police departments then query this information for the patterns and anomalies they are seeking to prevent and solve crimes in their immediate patrol areas as well as any suspect activity coming into their jurisdiction. Different queries produce different solutions, such as identifying vehicles frequenting or originating out of high-crime areas.
Hot lists can alert the officer of an offender's vehicle depending upon the priority set for that license plate. These could range from felony warrants and sex offender alerts to stolen car and AMBER alerts.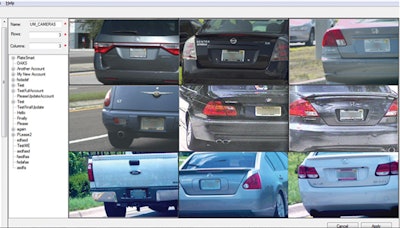 Platesmart
Unlike many other companies, Platesmart doesn't produce LPR cameras. The company has developed software called Analytic Recognition Enterprise Solution (ARES) that integrates seamlessly with existing systems your department may already have. ARES is a full-video analytics suite that performs analytical and LPR functions.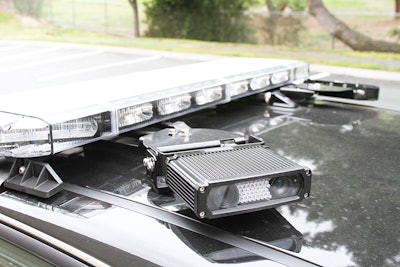 Vigilant Solutions
Vigilant Solutions offers a complete LPR system that includes cameras, software, and analysis tools. Unlike many other companies, its service is tailored specifically for law
enforcement.
The company produces fixed, mobile, and covert LPR cameras for a variety of uses. Its biggest strength, however, comes in the form of LEARN, its Back Office Intelligence System.
With tens of thousands of users around the world and over 1.4 billion license plate reads to date, Vigilant's database is extremely large and provides impressive investigative capability. The company also designed its system to comply with the FBI-CJIS Security policy, ensuring that LPR data and usage is secure and in compliance. This database is secured, accredited, and only available to credentialed law enforcement. Vigilant also has FaceSearch, its own facial recognition program. The program uses over 350 vectors of the human face for matching and is available for Web, PC, mobile app, and API.