Among the highest threats to officers on duty are hazardous materials and chemical, biological, radiological, nuclear, and explosive dangers, also known as CBRNE. Many of these dangers can go unseen or are difficult to identify just by looking at them. Here are some products designed to help officers identify these threats more easily and protect themselves from these dangers.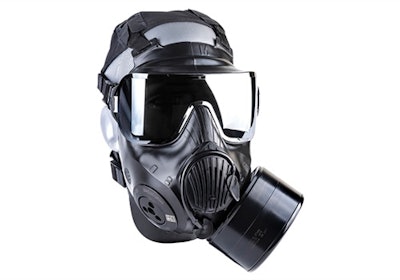 Avon Protection
The Avon C50 protective mask provides maximum operational flexibility to counter threats from chemical, biological, nuclear, and radiological (CBRN) agents, Toxic Industrial Chemicals (TICs), and Toxic Industrial Materials (TIMs). Offering high protection, outstanding field of vision, and enhanced comfort, optimizing the user's time in the operational area, the C50 is ideal for first responders, correctional officers, specialist law enforcement, and counter terrorism operations. The CBRNCF50i filter provides effective protection against all the gaseous agents specified in the NIOSH CBRN standard. Once the threaded connector piece is removed, the filter becomes a conformal shape for a closer fit to the wearer, less snag hazard, less weight, and better weapon sighting to the operator.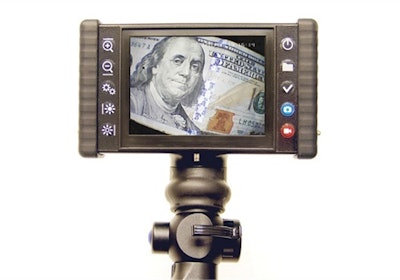 Campbell Security/CSECO
The Perfect Vision V20 Videoscope Inspection System from CSECO is designed for law enforcement vehicle inspections. This one-piece unit has a 5-inch, high-resolution LCD display with 3.5x continuous digital zoom, which reduces eye fatigue. Its push-button photo and video capture system stores up to 8,000 photos and 6 hours of video without the need for attachments and allows users to review the images on the display. The Perfect Vision V20 Videoscope uses video chip technology instead of glass optical fibers so it has fewer breakable parts and is UL certified safe for use in fuel tanks.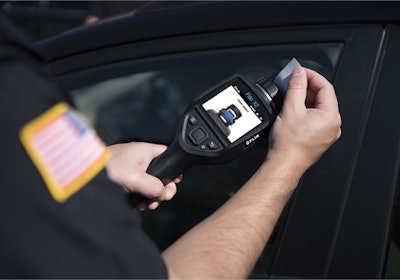 FLIR
FLIR's Fido X2 is a handheld explosives trace detector that enables police to be proactive in preventing acts of terrorism. At less than two pounds, Fido X2 can go anywhere the officer goes, providing a combination of sensitivity, speed, and ease of use to effectively and accurately detect a broad range of chemicals used in the manufacture of homemade, commercial, and military explosives. It also complements fixed-site checkpoints and mobile canine teams at high profile events and venues. The TrueTrace core senses explosives at levels the human eye cannot see and provides actionable intelligence for the officer.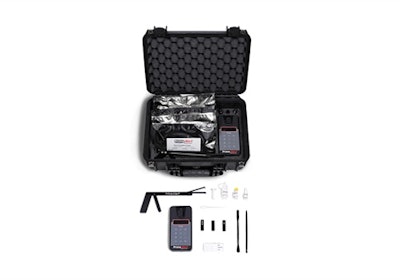 GenPrime
The Prime Alert Bio-Detection System from GenPrime lets officers quickly and accurately verify the danger of a suspicious powder. Prime Alert provides a general screening for all CDC-identified bacterial agents of concern, including botulinum, diphtheria, and salmonellosis. It also screens for ricin, staphylococcal, and new bacterial weapons. The system was developed using direct input from first responders and comes with a reader, microbe screen test, toxin screen test, sampling tools, and comprehensive training materials. Prime Alert develops on-site results in minutes, limiting disruptions when a threat isn't genuine and allowing personnel to safely evacuate sooner when it is.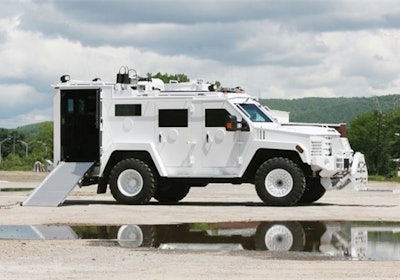 Lenco
Designed with the help of leading EOD/IEDD professionals, the BearCat EOD offers the proven life-saving protection of a Lenco BearCat with the functionality of a bomb disposal vehicle. The BearCat EOD is designed to accommodate a large tactical robot in the vehicle's rear compartment. Robots enter and exit the vehicle via a curbside ramp. Bomb technicians can then track the robot via computer monitor inside the vehicle. A high-powered camera elevates above the roof for enhanced visibility. The BearCat EOD also offers optional CBRNE and communications equipment designed to defeat the growing threats faced by the Counter-IED community.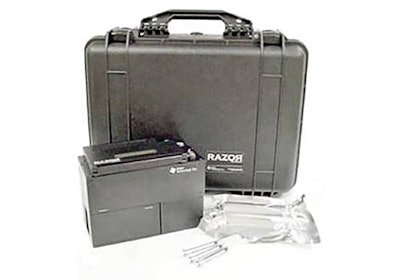 Life Safety Systems
The RAZOR Biological Detector is a battery-operated thermocycler that analyzes and detects threats in real time. At nine pounds, this detector is small enough to bring on-site and can perform thermocycling, analysis, and identification without an external power source. Its reinforced aluminum allows it to be taken into the most extreme environments, and its case is watertight and airtight. The unit comes with an external low voltage transformer connector, battery charger, and software for creating new run protocols, post-run analysis, and real-time data downloads on a computer.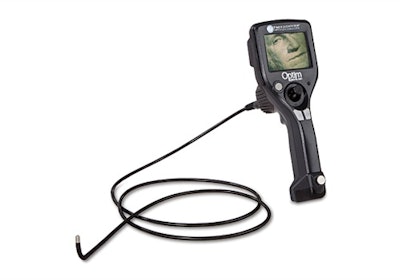 Optim
The FreedomView LED Videoscope allows law enforcement agencies to safely perform visual inspections of vehicles and other areas where contraband may be hidden. Its durable and intuitive construction includes a rugged tungsten shaft, transflective touchscreen display and easy-to-control functions. Powered by a rechargeable li-ion battery, the FV Videoscope weighs approximately two pounds and the ergo-dynamic handle offers easy access ports for media storage, battery, and USB. Operators have a 360-degree joystick control with a 110-degree articulating tip.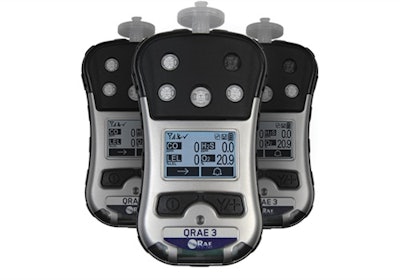 RAE Systems
The QRAE 3 is a versatile, rugged, one- to four-sensor pumped or diffusion gas monitor that provides continuous exposure monitoring of oxygen, combustibles, and toxic gases for responders in hazardous environments. Its wireless communications capability enables access to real-time instrument readings and alarm status from any location for better visibility and faster response. The QRAE 3 features an intuitive, simple-to-operate two-button user interface and a strong, concussion-proof design. Real-time hazard readings can also be communicated to the ProRAE Guardian Safety System and the EchoView Host Mini-Controller Closed-Loop Wireless System for safety-enhancing wireless monitoring.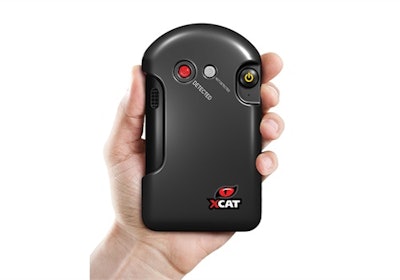 RedXDefense
The XCAT System from RedXDefense can detect explosives, narcotics, and gunshot residue. Designed to be affordable, rugged, and easy to use, the system utilizes simple swipes to obtain a sample and provides users a red light/green light result. The XCAT can sample hands, packages, vehicles, and surfaces for traces of explosives with no user exposure to chemicals. It can detect TATP and HMTD in addition to nitrates, nitramines, and nitroaromatics. This portable system requires no hot sample cleanout, no scheduled maintenance, and no libraries to maintain. It also features a battery life of over seven hours and weighs less than a pound.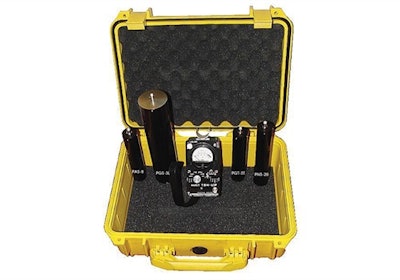 Technical Associates
The TBM-6SPE First Responder's Radiation Detection Emergency Kit from Technical Associates is a lightweight Hazmat kit that features five separate detectors. The internally mounted 2-inch Beta pancake GM detector has a sliding shield to protect the pancake detector when not in use. Four external probes detect alpha, low energy gamma, all neutrons, and a gamma search probe. The kit fits into a briefcase and is half the weight of other systems, according to the company.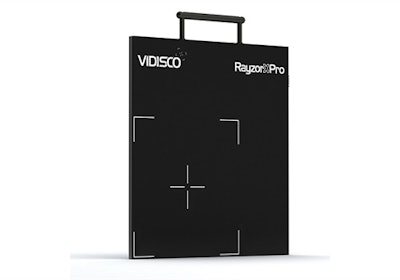 Vidisco
The RayzorX Portable Digital X-ray System is extremely thin at only 13mm. Packed into a single, ruggedized case on wheels or a backpack, the RayzorX portable digital X-ray system can be easily transported from one location to another by a single individual for immediate and safe X-ray inspection during fieldwork. High-quality digital radiology imaging is acquired in only one approach. The system comes with the RayzorX; Golden X-Ray Sources; Xbit, Vidisco's user-friendly software; an imager control unit; a built-in reel; and Wi-Fi X, which can send results wirelessly from the imager control unit to a computer up to 300 meters away.