Back in 2014, body cameras were well known in law enforcement technology circles but not as widely used as they are today. So when POLICE asked our readers via Web poll on PoliceMag.com should body camera use be mandatory, many of the officers who responded had very little if any experience with these personal video systems. To put things in further perspective, this Web poll was posted just three months after the fatal shooting of Michael Brown by former Ferguson, MO, police officer Darren Wilson.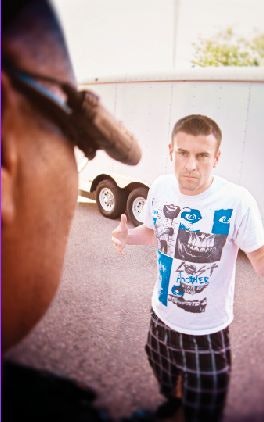 One of the things that came about because of the Ferguson shooting and the riots that followed was a demand for law enforcement officers on patrol to wear body cameras. Just about every law enforcement agency with the means to buy body cams or access to grants for purchasing cameras started researching and testing these devices.
What these agencies quickly discovered is that while the technology was ready for such widespread use by officers, policy was not in place to cover when the cameras would be worn, when they would be activated, how the video data would be stored, and when the video data would be released. Larger agencies soon found they not only had to get buy-in from their officers, they also needed support from the unions that represent their officers and from the communities they serve.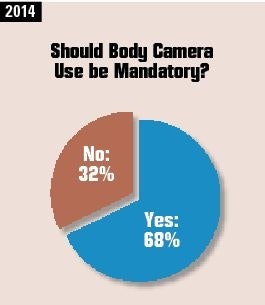 Chiefs and sheriffs have tried a number of different strategies to achieve officer buy-in. Former Chief Jeff Halstead of the Fort Worth (TX) Police Department brought body cameras to the department. He believes officers should have a major say in establishing the body worn camera policy. "My push was I wanted the officers to feel it was their policy, so I allowed the Police Officers Association to work with a deputy chief and draft the policy," Halstead says.
Earlier this decade when the Fort Worth PD's body camera policy was implemented, officers may have been more receptive to mandatory wear requirements than they are today. In our 2014 PoliceMag.com poll, 68% of respondents said body camera use should be mandatory and 32% said it shouldn't. In our current Web poll, which asks the same question, the split was 50-50.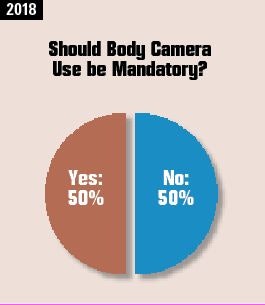 This was a simple Web poll. So we are not sure why 18% of officers have changed their minds. Perhaps officers have more experience with body cameras now and are not sure that their use should be mandatory. POLICE will conduct a more comprehensive survey on body camera use by law enforcement in the near future.