Axon • Axon Fleet 2
Axon's second generation in-car video system, Axon Fleet 2, incorporates a variety of upgrades in direct response to feedback from law enforcement users. The Axon Fleet 2 system includes redesigned front and back cameras and retains its predecessor's cloud-connected architecture for an easy-to-use and intuitive in-car system. Axon developed its in-car video system as a streamlined, connected approach for law enforcement to securely share critical video evidence. The cloud-based product allows users to capture and upload video footage directly to Evidence.com, which is hosted on the Microsoft Azure secure cloud platform. The Axon Fleet 2 solution includes two complete sets of hardware and an Evidence.com license with unlimited storage. https://www.axon.com/products/fleet2
Brother Mobile Solutions • RuggedJet 4200 Mobile Printer for eCitation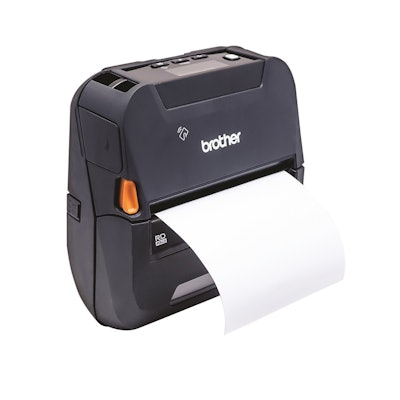 Brother's new RJ4200 mobile printer series for public safety industry is the latest addition to the company's popular RuggedJet family of compact mobile eCitation, receipt, and label printers. Ultra-compact and ergonomic, the RJ4200 is engineered to deliver major improvements in performance, ruggedness, connectivity, integration, deployment, battery power, and mounting options. Mobile Deploy comes standard with the new series. www.brothermobilesolutions.com/ruggedjet
Cognitec Systems • FaceVACS-DBScan LE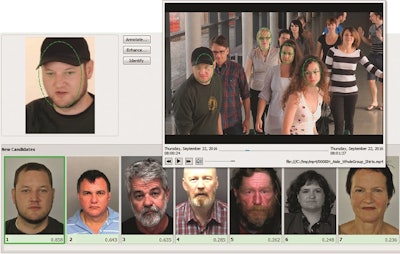 FaceVACS-DBScan LE from Cognitec Systems is made to enable fast import of video footage and detailed investigations of the extracted facial images. The software also compares facial images from any source to multi-million image databases and creates a match list of the most similar faces. Investigators can use image enhancement tools to improve match results, and then perform side-by-side inspections. www.cognitec.com/facevacs-dbscan-le.html
ELSAG by Leonardo • ELSAG ALPR Make, Type and Color Recognition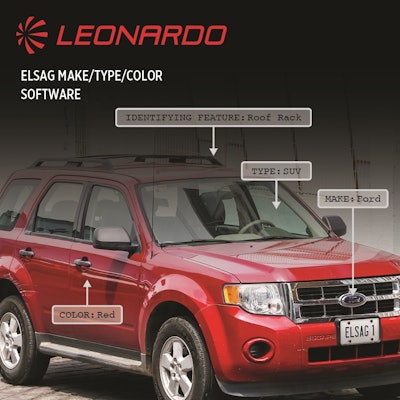 Leonardo has added the Make, Type and Color Recognition feature called ELSAG MTC to the ELSAG Enterprise Operation Center (EOC). Using advanced computer vision software, ELSAG ALPR data can now be processed to include the vehicle's make, type, and general color. The solution actively recognizes the 34 most common vehicle brands on U.S. roads. Additionally, the software can identify unique vehicle markings like a pedestal spoiler or bumper sticker. ELSAG MTC works in near real-time to append the information to the ELSAG ALPR records in the EOC. End users can choose from either a hardware or cloud-based solution depending on their needs.
Kustom Signals Inc. • Eyewitness HD & Vantage Integration

Kustom Signals' Eyewitness HD (EyeHD) can now be integrated with Eyewitness Vantage body-worn cameras. Vantage files are downloaded directly into the EyeHD DVR. Once transferred, they can be played on the in-car monitor where stop and hold classifications can be set and then wirelessly transferred with the ICV files to Eyewitness Data Vault file management system. It's designed to allow agencies to capture the whole event by integrating in-car and body-worn video with Kustom Signals' versatile Eyewitness video products. www.kustomsignals.com/products/product_category/category/Video
L3 Mobile-Vision Inc. • LE Connect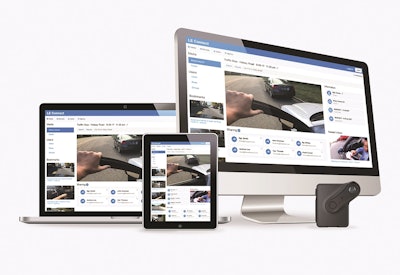 L3 Mobile-Vision's BWX-100 body cam and LE Connect evidence management platform are designed to allow agencies to create actionable Intelligence for better policing and safer communities. They capture unbiased HD-quality footage you can manage through intuitive software and advanced redaction tools. And with one simple click, users can share that evidence with officers, agencies, and the courts while maintaining a clear-cut chain of custody. www.mobile-vision.com
Milestone Mobile • On-The-Go Surveillance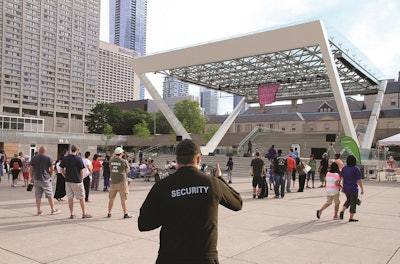 Milestone Mobile is a free mobile app for all Milestone products. Users can access surveillance on the go with Milestone Mobile, an application for viewing, playing back, and exporting video. Milestone Mobile is available in 30 languages and works with all XProtect video management software (VMS), Milestone Husky NVR series. Available as a free download from Google Play, the App Store, and Windows Phone Store, the application gives instantaneous access to systems via Wi-Fi, 3G, or 4G connections.
https://www.milestonesys.com/solutions/platform/clients/milestone-mobile/
NDI Recognition Systems • Veriplate Mobile ALPR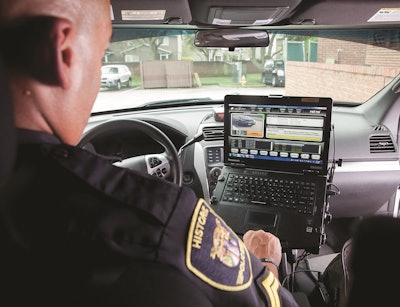 Designed specifically for law enforcement with easy operation, VeriPlate Mobile ALPR is made to read license plates effortlessly with minimal training to allow users to remain focused on their job. NDI's in-car system features single-screen visibility to synchronized hotlists, high-contrast buttons for touch screen operation, integrated mapping, and seamless two-way communication with VISCE Back Office for real-time monitoring of alerts from any web-connected workstation or device. VeriPlate's ease of use, efficient operation, and robust alerting features make it an ideal force multiplier for any agency.
https://www.ndi-rs.com/type/mobile-alpr-solutions/
Panasonic • Unified Digital Evidence Software
Panasonic System Solutions Company of North America has launched the new software "Unified Digital Evidence" (UDE) to offer a unique platform to gather and store digital evidence from the Arbitrator In-Car and Body-Worn camera platforms, as well as other sources, including fixed surveillance and a variety of digital media devices. The Unified Digital Evidence solution allows customers to build an evidence capture and management system that aligns with their agency policies and department needs. Data can be stored on-premises, in the cloud, or in a hybrid solution that combines the best of both. All data is owned directly by the agency, with no loss of rights or control.
https://info.panasonic.com/arbitrator-unified-digital-evidence.html
Safety Vision • Prime Elite Body-Worn Camera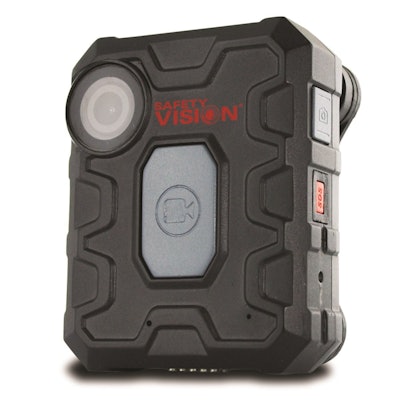 The Prima Elite features seamless integration with Safety Vision's new comprehensive in-car video recorder, the ICOP Pro HD. Users can now capture incidents from multiple points-of-view to form a single visual narrative. This video can then be stored, reviewed, and managed all in the same place using the powerful DVMS Pro software. Other features include Touch n' go recording, 64 GB of internal storage, 1080p video resolution, and an included magnet mount and alligator clip.
https://www.safetyvision.com/products/detail/prima-elite/87
Stalker Radar • Virtual Display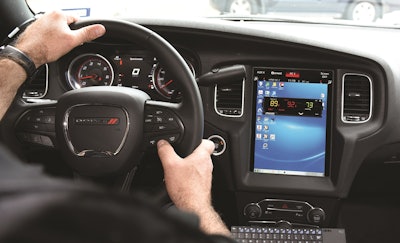 Stalker Radar has designed the Virtual Display for its Stalker DSR and Dual SL radars to minimize distracted driving and reduce risk for law enforcement officers on the road. The radar display has been moved from a proprietary dashboard device to a vehicle's touchscreen, and can be controlled through steering wheel auxiliary buttons, allowing officers to operate the Virtual Display radar without taking their eyes off the road and keeping their hands on the wheel.
TBL Systems Inc. • Crash Reporting on MDC or iPad/iPhone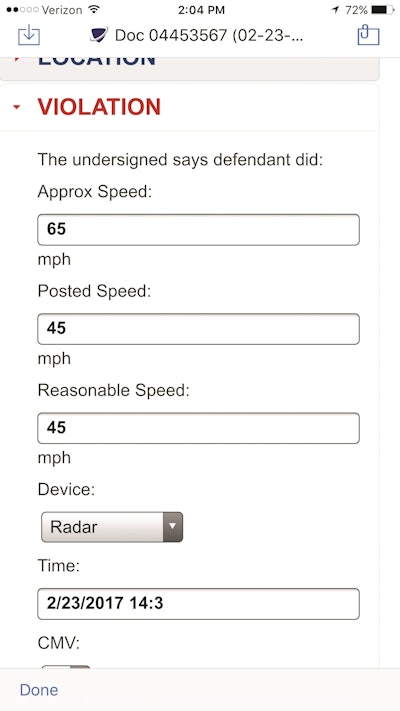 The TBL Crash Reporting Solution includes the ability to create reports quickly by using the iPad camera to scan and import drivers, witnesses, violators, passengers and vehicle information. The images of licenses and registrants are saved with the crash report as evidence and to generate additional reports such as citations, warnings and collision exchange forms all from the same device. If officers prefer the MDC/MDT or desktop they can login into the cloud-based portal and generate, edit, or submit their crash reports online.
Watchguard Video • 4RE HD Panoramic Fully Integrated System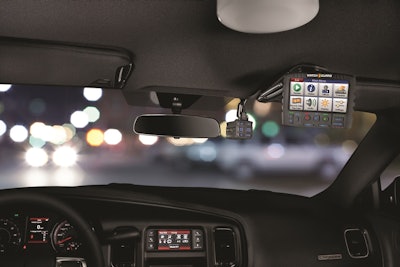 WatchGuard's 4RE HD Panoramic in-car video system and Vista WiFi body-worn cameras are designed to work together seamlessly as a single system, capturing synchronized video of one incident from multiple vantage points. When any camera in the system initiates a recording, the other cameras automatically begin recording based on a configuration of pre-set evaluation criteria. You can watch in-car and body camera recordings simultaneously, hearing audio from the body camera while viewing the overall third-person perspective from the in-car camera.