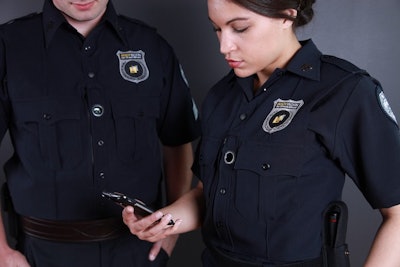 Adding new technology to your budget and into your agency can be a costly experience, but tight budgets don't have to translate to subpar technology. It all comes down to how you communicate your agency's technology needs and secure buy-in for the purchase.
The approval process can be lengthy and when it comes to technology that can have immediate benefits on your department's day-to-day operations, getting buy-in in a timely matter is important – especially as we approach the end of the year and the cycle for setting next year's budget begins.
In the government sector, we all need to focus on smart planning and thinking toward the future and long-term ROI to get the funds for what we need now. We need to balance being fiscally responsible with taxpayer dollars with being proactive at improving productivity, and fortunately many of today's tech systems meets both of these needs.
Learn how to get buy-in on your agency's technology needs in three steps: preparing, publishing, and promoting.
Prepare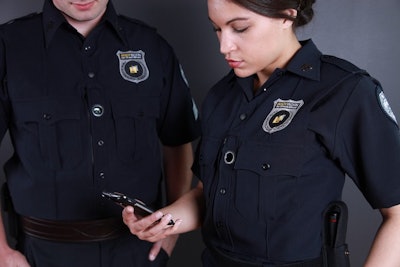 With the levels of oversight in government and the big chain of command, it seems there's a never-ending list of supervisors or stakeholders that can slow down a tech purchase with their level of scrutiny.
The best way to streamline the process is to be prepared and have all the answers to possible questions those on the chain of command can bring up. Start by interviewing officers and department staff who will use the technology and stakeholders to align the department's needs with its goals, as well as getting answers from potential technology providers.
Lake County Department of Transportation (LCDOT)'s board approved a fuel savings initiative with Derive as part of the county's directive to reduce the carbon footprint and save energy. By tying the technology upgrade to the county's goals the purchase was approved to achieve long-term results for the benefit of LCDOT and the public it serves.
How can you make sure your technology purchase meets your department's goals and the needs of your staff? Ask these questions:
What do you like about what we have in place now?
What do you need to be successful tomorrow?
How would this technology make your job easier?
Could this technology introduce any inefficiencies?
Does the current system meet your needs?
How easy would it be to transition to a new system?
How much training would it take and what's the associated cost?
Would a new system automate time-consuming processes?
Is an investment in new technology a fiscally responsible use of taxpayer funds?
Does this technology help the department meet its goals?
What benefits does this technology offer over the next five years? The next ten?
What kind of results have other departments like ours enjoyed?
Ask for supporting documentation like case studies or success stories. When talking with law enforcement agencies, our reps at Derive share one of our case studies about a Florida police department that had the goals of gaining significant fuel cost savings by reducing idle consumption without impacting the fleet's performance and maintaining their strict emission standards.
The department saw savings of $40 per vehicle per month in fuel costs, a 12% reduction in idle fuel consumption, and a 200 lb. reduction in carbon footprint per vehicle per month. We met their goals and provided results their department and key decision makers can't ignore.
Publish
Publish your plan so key stakeholders and decision makers can review it on their time and start writing down their questions, which might even get answered in your plan thus saving you time for other questions when presenting your plan.
Your plan should cover:
Why it's needed
How it benefits the department
How it benefits the stakeholders
Its costs
How it works
Training required
Its scalability and future growth potential
You need to clearly communicate your agency's needs and how this technology meets those needs and the positive impacts it'll have across the agency and for the public you serve.
Pitch and promote
Promote your plan by explaining the why behind it and how it'll have positive and permanent long-term benefits, even if it causes a temporary disruption now. If possible, frame each conversation around what's in it for you, you being the person or group of people you're pitching the initiative to. We all feel more connected to an initiative when we know how it'll impact us or our job.
You need to be an advocate for this technology purchase and know the plan front to back and how to share that the operational changes or the results have benefits for everyone. Channel your inner salesman and create an elevator pitch you can quickly share with decision makers to explain your department's problem and your proposed solution.
As we're approaching the end of 2019, it's a good time to look at your budget and make sure you're getting the most out of this year's funds to get those dollars back next year. If you're looking to get the most out of your technology budget this year, please contact us to learn more about Derive's vehicle solutions for law enforcement agencies.