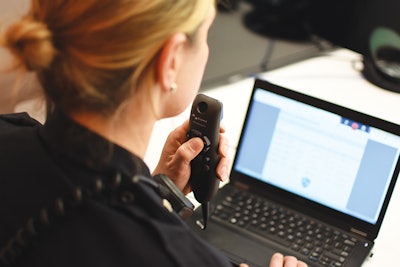 Report writing is an essential skill for police recruits to master. Incident reports must capture details on officer responses to citizen calls, accidents, and crimes; and accuracy is vital to the integrity of every case.
Ingraining these skills into recruits is critical for law enforcement agencies, including the Polk County Sheriff's Office. This Winter Haven, Florida, agency serves the fourth largest county in Florida, spanning 2,010 miles and a population close to 685,000. Yet what makes its reporting needs unique isn't the large population or territory its 700 officers serve, but the sophisticated incident reporting system it has in place.
Polk County devised an incident-specific reporting process with document formats that vary based on violation or crime. This approach ensures officers – especially rookie officers – capture the entirety of information required for each incident type. The result is reporting that anticipates everyday situations and better reflects the nuance of the officer's encounter. While this method can require slightly more "up-front" work, it has worked well for Polk County and pays dividends in higher-quality reports.
As the training captain for the agency's southwest district and adjunct instructor at Northwestern University, Capt. Terry Storie trains recruits on the department's reporting structure. He says, "Understanding the differences between each report form can be very difficult for recruits to pick up."
In addition to mastering a sophisticated incident reporting model, Polk County's officers typically spend several hours per shift on incident reporting and administrative reports. Storie calls "mundane reporting one of the unfortunate requirements of law enforcement."
He adds reporting documentation demands escalate as reporting mandates, like the National Incident-Based Reporting System (NIBRS) are implemented, requiring police reports to include more detail and specificity. "Agencies need ways to become more time efficient and also have better quality reports, because as we require more information, these reports take a very long time to write," Storie says.
Technology Changes and Challenges
In his 27 years of policing, Storie reports agencies have increasingly embraced technologies that simplify incident reporting and improve report accuracy. Agencies began investigating computer technology for police use in the early 1990s when they started examining the efficiency of handwritten versus computer-assisted reporting.
"At that time, some people believed officers would never have laptop computers," he recalls. "But eventually officers received GRiD computers. The technology has taken off—in many directions—since then."
"We are particularly blessed at our agency—our chief executive, Sheriff Grady Judd, has long been an advocate for cutting-edge technology," said Storie. "He advocates common-sense technology that makes us more efficient, and more importantly, more effective."
Today, Polk County officers drive vehicles equipped with mobile workstations that allow them to submit FTO and incident reports, and wirelessly share data in the field.
"Technology streamlines every aspect of what we do," Storie says.
However, while in-vehicle workstations allow the department's officers to work from wherever they are, these systems also introduce the potential for new challenges.
Imagine an officer sitting in a car writing a report. If she handwrites the document, she spends an excessive amount of time focused on the administrative aspects of her job—time that could be spent engaging with the community. This is not why officers enter the academy and serve their communities. Now, imagine that officer is preparing a report on a mobile computer. Speed and accuracy improve, but then she receives a call.
"The next thing you know, she is back on the road heading to a call, and she doesn't get back to that report for a week," Storie says. "By then, the officer has forgotten some of the [key]details."
Effective policing also requires officers to see and be seen, which Storie maintains isn't possible when officers spend half their shifts entering reports. When they write reports in the field, he says, "They're looking at a keyboard instead of at their surroundings. They're not available to do what they need to do, which is to keep the public safe and respond to the situations they see."
The Solution: Police Reporting Software
In April 2018, Polk County Sheriff's Office investigated a solution to drive further efficiency in its incident reporting process. An employee attended a seminar on Nuance Dragon Law Enforcement police reporting software and learned the speech recognition tool helps officers prepare reports three times faster than before.
"What caught her attention was the ability to use the software in areas with a lot of ambient noise, like the side of the road, and the software still understands them," Storie says.
As the IT employee investigated, she saw the efficiencies the software could create and brought it to the administration. Since adding the tool, Polk County officers average 116 words a minute dictating a report compared to 40 words a minute typing them. The idea of incorporating Dragon software into use at the Sheriff's Office was pitched to Sheriff Grady Judd. He embraced the technology. "The Sheriff loved it," said Storie. "He told us to try it out and develop a training protocol to flatten the learning curve for our deputies."
Dragon Law Enforcement improves report accuracy and timeliness, speeds data entry, and enables officers to retrieve information, such as license plates, using voice commands. Storie found as reporting speeds improved, so did the inclusion of incident details. When officers dictate, Storie says, they are more likely to include details they missed or forgot before.
Accuracy also improved. Because officers see their words on the screen as they speak, they can review, edit, and fill in missing details as they go. Storie finds officers now submit detailed reports without grammatical errors and spelling issues, and in the correct format for each incident type. If the officer writes a report on a felony property crime, he speaks the words "felony property crime," and the system pulls up the correct form.
"Officers don't have to worry about remembering the items to include in a report because the software prompts them," he says. "Being able to speak a word and have the software bring up the right word-form appealed to me. This helps me as I train new deputies. There are fewer formatting issues than when I tried to teach people to type it all in."
Storie reports Dragon's high accuracy continuously improves as the system better understands each officer's voice, department abbreviations, and jargon. "The software is always learning," he says.
Dragon Law Enforcement helps detectives write memorandums and other office reports. And the Polk County Sheriff's Office looks forward to participating as a client in the evolution of speech recognition software and more sophisticated applications. Ultimately, Storie says the real benefits come in improved officer and public safety.
"When you have deputies parked behind a building or on the side of the road, and they have their faces buried into their computers, they are not paying attention to their surroundings. This puts them at risk," he says. "With Dragon, their eyes are up, they're looking around and are aware of their surroundings. It improves their safety, and you can't put a price on that."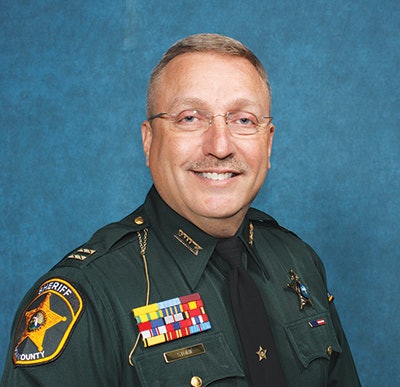 To hear more from Captain Terry Storie about how Nuance Dragon Law Enforcement improved reporting and officer safety, register for the webinar, "A Lesson in Police Leadership: How Polk County Sheriff's Office Optimizes Speech Technology to Drive Productivity" which will be held on May 26, 2020, at 2 p.m. EST, at www.policemag.com/NuanceWebinarMay