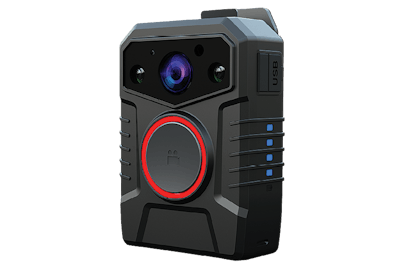 For more than 30 years, Versatile Information Products Inc. (VIP), has specialized in making and distributing audio recording tools for law enforcement operations. Last year the company decided it was time to start making body-worn video cameras and software for managing the files. But it didn't want to be just another body cam maker.
David Nguyen, VIP's owner and president, says that when the company started to develop its Puma PTS body camera, it had a very specific customer in mind. Nguyen wanted to build a body camera system that would help small law enforcement agencies meet their needs for video evidence capture.
"We designed the Puma PTS body camera to be very basic. There's nothing elaborate in this system, no bells and whistles," Nguyen says.
Because VIP took a no-frills approach to the Puma PTS (push to start) body camera and its data management software, Nguyen says the system is less expensive than some other systems and easier for smaller agencies to afford. "Our Puma PTS is for smaller agencies with budgets that are more limited than those of bigger police departments," he says.
Nguyen says customer demand was the reason that VIP decided to enter the body camera market. But the company's production team quickly learned that making body cameras was very different than making audio recorders.
Officers do not keep audio recorders running for the complete duration of their shifts. They are turned on and off as needed, so battery life is not a major concern. Body cameras are much more like smartphones than audio recorders, they are always on standby and activated many times per officer per day.
Nguyen says extending battery life for the Puma PTS was a challenge. "It all comes down to batteries with some agencies," he says. "They want the batteries to last for an officer's entire shift." By working closely with its battery supplier, VIP was able to achieve the battery life demanded by customers. Nguyen says the next generation of the Puma PTS will feature a replaceable battery so that officers can carry backups for extended shifts.
Integrating the camera with its management software was also challenging for VIP's development team, according to Nguyen. But he now believes the company's evidence management software offers the streamlined system that smaller agencies need and want.
Like the Puma PTS, VIP's Puma Management Software is not about bells and whistles. For example, the software does not include redaction tools. The software does allow users to categorize files, search for videos, and download them for sharing with other officials. "This is you search for it and you find it software," Nguyen says. "We didn't want a system that was overwhelming. When you have too much going on, the system does not function properly." He adds that if the needs of VIP's customers call for it, the company will expand the capabilities of the software and the camera.
The Puma PTS body-worn camera offers one-button activation, HD video quality, more than nine hours of continuous record time, 24 hours of standby, and a pre-record buffer for capturing evidence seconds before the officer activates the camera. List price is $250.
Puma Management Software can store and organize audio, photos, and videos. It features 256-bit encryption, a clean chain of custody, and intuitive searching and data retrieval. Designed for use with on-premises storage, the software can be used with an agency's preferred cloud provider. The software is licensed per camera used and maintained by VIP through a software as a service (SaaS) model. .