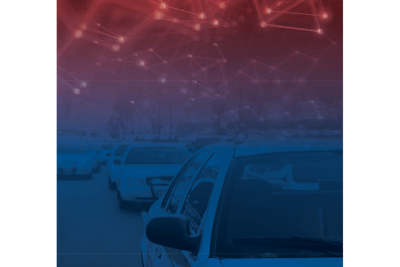 This has been a difficult year for law enforcement technology providers that often use in-person trade shows to showcase their latest solutions. Almost every police trade show for 2020 and the first quarter of 2021 has been shut down by the COVID-19 pandemic.
To help these technology companies share their latest products with law enforcement, POLICE launched the POLICE Technology Experience (PTE), a series of six events where agency decision-makers could learn about the latest trends in technology, hear case studies about how other agencies are using the technologies, and interact with representatives from the companies and fellow officers.
The first three of the six POLICE Technology Experience virtual law enforcement education events were: Mobile Devices; Officer Efficiency Tools; and CAD, RMS, and Jail Management Solutions. The following is a brief look at some of the content that was shared during these events. To learn more, go to PoliceTechnologyExchange.com/Experience.
Mobile Devices
PTE kicked off on Oct. 28 with a look at mobile devices and that meant a lot of discussion of body-worn cameras. The keynote for Day One was titled "The Need for Policy-Based Automatic Recording in Today's Body-Worn Camera Programs," and it was presented by Jason Dombkowski, retired chief of the West Lafayette (IN) Police Department and current director of law enforcement relations for BodyWorn by Utility.
In his keynote Dombkowski discussed how he had early experience with body cameras and it wasn't always positive. "I had no idea what I was getting into or what I was doing," he said, adding that he made many mistakes as an early adopter. But he also learned what not to do and became a body camera subject matter expert for the Department of Justice.
The primary focus of Dombkowski's presentation was the benefits of having a body camera system that triggers automatically and can be configured to do so according to agency policy. "Tech does exist to alleviate the burden we place on officer [to activate their body cameras]," he said.
Dombkowski discussed the various triggers that can be used to automatically activate the cameras, including CAD activation when officers receive a call or arrive on scene, duty gun drawn from holster, vehicle lights and sirens, and foot pursuits.
The retired chief noted that it's a commander's nightmare to not have the video because of human error when having to face the press after an officer-involved incident. "News conferences where I had the video went much better than the ones where I didn't," he said.
Following the keynote, Lt. Donald Peck of the Nampa (ID) Police Department and Lt. Rachel Jefferson of the City of Bowie (MD) Police Department presented case studies about their experience with body cameras from BodyWorn by Utility.
They discussed how pleased they were with some of the features of the product, including geofencing, officer down alerts, and the security of the BodyWorn system, which is worn inside an external vest. Peck explained that his agency uses geofencing to track the time officers spend in high crime areas. Jefferson talked about how the Bowie PD uses the entire Utility system, including the Rocket vehicle router.
Officer Efficiency
Anybody who is familiar with the current state of American law enforcement knows that agencies are being asked to do more with fewer officers. That's why finding ways to improve officer productivity has become so critical to so many commanders and supervisors. It's also why Day Two of PTE focused on officer Efficiency Tools.
The keynote, "Technology Tools to Improve Officer Efficiency" was presented by Duane Kietzman, product evangelist for Tyler Technologies. Kietzman told the attendees that officer workloads are increasing and agency staffing levels are decreasing. "Staffing is lower today than it was in 2000," he said.
Adding to this problem with staffing is the problem that faces all government bodies, paperwork. Kietzman said that 40% of the average officer's day is consumed with paperwork. And he said it's only going to get worse. Because of concerns about bias, more and more states are requiring significant increases in traffic stop documentation. "Some traffic stops and field interviews are requiring 30 minutes of paperwork," Kietzman said.
According to Kietzman, the solution to the paperwork issue is technology that can modernize reporting. In addition he discussed a number of technologies now in use or in development that can increase officer efficiency.
The keynote was followed by three case studies from agencies using technology to boost officer productivity.
Case Study One was presented by Division Chief Mike Wagner of the Boulder County (CO) Sheriff's Office. He explained how his agency has seen great benefit from adopting Nuance Dragon speech recognition technology.
Wagner said the Boulder County SO has long used a report dictation workflow, but it involved deputies recording their reports and then giving them to non-sworn typists for transcription. Recently, the agency decided to implement a new records management system (RMS) and it decided to implement Nuance Dragon for Law Enforcement as well.
Wagner said that Nuance Dragon was easier for officers to learn and use than speaking into a recorder. It also was better for situational awareness. And the Boulder County SO was able to reassign its non-sworn employees from transcribing reports to other duties. In addition, the software saved the agency's sworn personnel significant amounts of reporting time. (For more details, see "My Technology Can…Save Officers Hours on Every Shift," in the November 2020 issue of POLICE.)
Case Study Two covered the benefits of e-citation and was presented by Deputy Chief Jack Fahrnow of the Olathe (KS) Police Department. He said that the Olathe PD had decreased the time spent issuing tickets and increased ticket revenue through e-citation technology. It was sponsored by Brother.
Fahrnow said that the e-citation system implemented by his agency used Brother printers. He said the e-citation solution has resulted in greater accuracy on tickets and has reduced the amount of time required to issue a ticket from as much as 15 minutes down to less than five minutes.
Case Study Three was presented by Lt. Jim Munro of the Clovis (CA) Police Department. It covered how the Clovis PD uses Tyler Technologies' Brazos e-citation software, computer-aided dispatch, and ShieldForce mobile operations software to improve officer safety and productivity.
The Clovis PD uses iPads running ShieldForce in patrol vehicles and
iPhones running ShieldForce for motor patrol. ShieldForce gives officers access to CAD data and GIS data in the field. They also receive immediate updates on incidents and can request backup through the software. In addition, dispatch can use ShieldForce to track officers' locations.
CAD, RMS, and Jail
Day Three of PTE—CAD, RMS, and Jail Management Solutions—was sponsored entirely by Tyler Technologies. The keynote address was given by Russell Gainford, Tyler's vice president of software strategy and development.
Gainford's presentation titled "Unifying Technology Trends with Core Public Safety Systems" discussed the latest technologies such as drones and wearables (smartwatches), and Internet of Things (IOT) devices, and how they will affect law enforcement operations in the very near future.
Another topic covered in the keynote was how technologies like RMS are making it easier for different public safety and justice system agencies to share data. Gainford said the technology is breaking down silos that prevent data sharing between law enforcement, fire/EMS, corrections, prosecutors, courts, and post-release convict supervision.
Two case studies followed the keynote.
Case Study One was titled "Reducing Opioid Cases with Data," and it discussed how Tyler Technologies' software can be used to analyze and address opioid use in a given city, county, or other law enforcement jurisdiction.
Presented by Captain Adam Geissenberger of the Pinellas Park (FL) Police Department and Tyler product evangelist Jeremy Summers, the case study discussed the rise of opioid cases in Pinellas Park and how Tyler Technologies helped the police address the problem.
Using Tyler's software the Pinellas Park PD was able to analyze opioid use in the jurisdiction and take action. "Tyler put the data into a visual representation," said Geissenberger. "Pinpoint data made it much easier to see the problem." The heat maps in Tyler's software gave the police the specific location, the days of the week, and the times of day that opioid use was highest, according to Geissenberger. "We dedicated resources accordingly and were able to drive down the numbers exponentially."
Case Study Two was "Leveraging CAD to Help Map COVID-19 Cases" presented by Tommy Hanson, application specialist for the Douglas County (CO) Sheriff's Office. Hanson explained how the Douglas County SO is using CAD and Tyler's ShieldForce mobile software to protect officers from COVID-19.
"With alerts from CAD, dispatchers are able to provide first responders with information regarding addresses where individuals have tested positive for COVID-19," Hanson said. When officers were sent to locations with known COVID threats, they received a text alert on their mobile devices such as tablets and phones telling them to use "extra caution."
This is part one of our report on PTE. Go here for part two.
To watch these presentations, go to https://www.policetechnologyexchange.com/experience