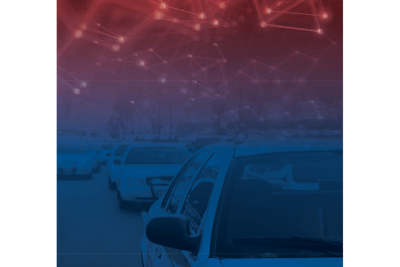 The POLICE Technology Experience was established to help the readers of POLICE learn about the latest law enforcement technologies. Over six weeks of sessions—one per week beginning in late October—key producers of police software and technological tools explained the benefits of their products and presented case studies on how they are helping agencies.
This has been a difficult year for law enforcement technology providers that often use in-person trade shows to showcase their latest solutions. Almost every police trade show for 2020 and the first quarter of 2021 has been shut down by the COVID-19 pandemic.
The final three of the six POLICE Technology Experience (PTE) virtual law enforcement education events were: Crime Analysis Software and Facial Recognition; Training, Scheduling, and Policies and Procedures Software; and Video Analysis Redaction Surveillance and Storage. The following is a brief look at some of the content that was shared during these events. To learn more, go to PoliceTechnologyExchange.com/Experience where you can watch any of the sessions on demand.
Crime Analysis Software and Facial Recognition
The Nov. 18 session of PTE began with a keynote presented by Roger Rodriguez, vice president of sales for Clearview AI. In his presentation titled "Facial Recognition: Policy Adoption, Privacy Compliance & Best Practice Workflows for Law Enforcement Agencies," Rodriguez discussed best practices for using facial recognition and how to overcome community resistance to police use of the technology.
"This technology can save lives (by identifying dangerous criminals)," said Rodriguez, who is retired from the NYPD and helped develop the department's Facial Identification Section. He added that it's important to have checks and balances on the use of the tool. (Note: This keynote is not available for on demand viewing because of technical issues.)
The keynote was followed by three case studies.
The first, titled "Using Communications Records and Google Location Information to Enhance and Visualize Your Investigation and Prosecution," was presented by Darryl Valinchus, law enforcement liaison at GeoTime. Valinchus described the data available from the four major cellular communications carriers and Google, and how analysts and investigators can utilize this information.
CrimeCenter Software sponsored the second case study titled "How Modern Investigation Tools Helped Bring an Officer's Murderer to Justice." Presented by Michael Cunningham, operations manager for CrimeCenter Software, and Alan Youngs, former chief of the Lakewood (CO) Police Department, the case study included an in-depth case review of the murder of a police officer and how the suspect was apprehended. The case study included information on the critical role 3D scene reconstruction, facial recognition, and photogrammetry all played in the case. It also explained how a modern case management system helped organize the investigation into manageable pieces, maintaining chain of custody and keeping materials courtroom-ready.
The final case study on Nov. 18 "Innovative Solutions for Using Facial Recognition to Help Solve Crimes" was sponsored by Clearview AI and presented by Sergeant Alejandro Gutierez of the Miami Police Department. Guitierez detailed how he has used Clearview AI to solve an array of cases, including homicide, economic crimes, assault, battery, and gang related activity. The Miami PD has also worked to earn community support for its facial recognition investigations.
Training and Administrative Software Solutions
The Dec. 2 session of PTE focused on Training, Scheduling, and Policies and Procedures Software. Ari Vidali, founder and CEO of Envisage Technologies presented the keynote titled "Are You Ready? 5 Ways to Measure the Readiness of Your Department." Vidali discussed the concept of readiness and how it applies to law enforcement. "Readiness is more than just a buzzword. As a concept and a practice, it can make the difference between great community outcomes and disaster," Vidali said. Then he discussed the Readiness Maturity Model and how it ensures that agencies have the people, practices, systems and metrics to meet challenges. "Proactive management of your readiness will ensure you stay ahead of critical incidents rather than playing catch-up during crisis," he said.
Three case studies were presented.
In a presentation titled "Building a Digital Ecosystem to Support Policing," Chief Edward Davis, chief technical officer of the Baltimore Police Department, explained how his department is building a complete ecosystem of software to help improve and modernize their policing processes. That digital ecosystem includes: Axon for records management, WorkDay for human resources, and multiple other technologies to improve accountability and connect officers. Envisage Technologies sponsored the case study, and Davis detailed how Envisage's Acadis technology is being used by the Baltimore PD to support legally defensible training and certification records for officers and staff.
In the second case study of the day, "How We Used PowerDMS to Better Serve Our Special Needs Community," Sergeant Stephen Bjes of the Addison (IL) Police Department explained how his agency is using PowerDMS to distribute information on special needs residents such as persons with dementia or autism to officers. "We have used the PowerDMS app to enter all of our registered special needs residents so that we can easily identify them through their photos as well as contact loved ones and reunite them safely," Bjes says.
The final case study for Dec. 2 was titled "Implementing Intelligent Workforce Scheduling to Protect the Budget and the Badge," and it was sponsored by Informer Systems, makers of Schedule Express. Presented by Captain Mark Boerboom of the Blaine Police Department, this case study detailed how a mid-size agency in the Minneapolis-St. Paul metropolitan area replaced three workforce management tools with Schedule Express and gained significant benefit and return on investment.
Video Analysis and Redaction
PTE 2020 ended on Dec. 9 with "Video Analysis Redaction Surveillance and Storage."
Jon Gacek, Veritone's head of government, legal, and compliance business, presented a keynote titled "How Public Safety Organizations are Actively Addressing the Changing Need for Transparency." He discussed both general issues about law enforcement transparency and how Veritone's tools can agencies meet these standards.
Veritone's transparency tools include Illuminate, Redact, and IDentify. Illuminate uses artificial intelligence to cull unstructured video and audio for key content needed by an agency; Redact uses AI models to make video and audio redaction much faster and much more accurate; and IDentify uses facial recognition and AI to let agencies quickly compare photos of individuals at crime scenes with their own and with other agencies' booking photos, as permitted.
Following Gacek's keynote, Sgt. Jason Druckenmiller of the Oregon (OH) Police Department presented a case study on Veritone Redact and how it has helped his agency achieve greater transparency. Druckenmiller says he was given the mission to find the best way to redact the videos so they could be released. He conducted a "bake off" between various redaction tools, including Veritone Redact. His method for evaluating the redaction tools was to work on a 10-minute video with each of them. He found that Veritone Redact could do the job in 25 minutes while the others required as much as one hour and 20 minutes.
Druckenmiller said key aspects of Veritone Redact made it more efficient than the other tools he tested. One of the most important, according to Druckenmiller, is the audio transcript, which can be searched for words or numbers and will take the viewer to the specific scene where that word or number was used.
The second case study for Dec. 9 was titled "Video Analytics for Improved Public Safety Operations," and it was sponsored by Avigilon, a Motorola Solutions company. Presented by J.R. Parrow, municipal security manager for the Scottsdale (AZ) Police Department, the case study focused on how the built-in analytics in the city's Avigilon surveillance cameras aided crime fighting, COVID-19 response, and even helped locate lost children in crowds.
Parrow said Scottsdale has nearly 1,000 cameras and without the analytics they are now using, the monitoring of the cameras and the gathering of intelligence from the system would be much less effective. "Analytics helps us tremendously," Parrow said.
The final case study of PTE 2020 was presented by Chief Dave Hoffmann of the Lawrence (IN) Police Department. Titled "Never Ask an Officer to Do Something Technology Can Do For Them," the case study was sponsored by Utility.
Chief Hofmann explained how some of the features of his agency's BodyWorn by Utility camera system eliminate the need for officers to manually activate and manually upload video from their cameras. The files are automatically uploaded to a secure Amazon Web Service cloud. This also gives supervisors and commanders, even the chief, the ability to view incident video in near real time. Hofmann said the goal is keep officers safe by eliminating the need for them to think about their cameras.
To learn more, go to PoliceTechnologyExchange.com/Experience where you can watch any of the sessions on demand.