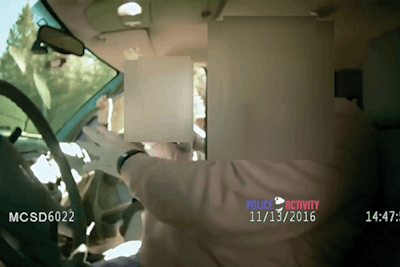 Law enforcement agencies are finding a significant increase in the amount of video and audio evidence collected during investigations from a variety of sources, including body worn cameras, social media, CCTV, and even jailhouse recordings. Labor intensive workflows simply cannot keep up with the compounding growth of video and redaction requests. Throwing another body at the problem does not scale at the same rate needed to fulfill these requests.
Fortunately, Veritone Redact, my company's AI-powered redaction technology, can help automate and accelerate this process, saving agencies time, money, and valuable resources.
The Problem
In a recent conversation I had with a California agency, they mentioned that over 85% of their public records act (PRAs) requests contained video content. And nearly all of the video PRAs involve at least three video files. The volume of video redaction requests has already stretched this agency's dedicated four-person records team beyond their ability to deliver in a timely manner because they were being held back by the same desktop software they've used for years for their redactionefforts.
The situation faced by this agency is not unique to this agency. The volume of video content is ever expanding, and keeping "humans in the loop" (using manual labor working with inadequate tools) just doesn't scale. The solution here is really a digital transformation of this legacy workflow.
The Solution
Cloud storage providers have created a massive computing infrastructure that provides software companies the ability to create purpose built applications for things like video redaction that have infinite scale.
Scale in this case means:
• On-demand compute—This is like adding nitro to a funny car for bursts of necessary power when needed
• Security—Best-of-class user authentication and management as well as CJIS-compliant controls
• Infinite storage—Unlimited file storage
These three scaling tools are absolutely critical for any agency's video redaction digital transformation initiative. To be clear, any agency that is not leveraging the flexible power of cloud-based applications will either need to keep throwing incremental personnel at the redaction problem and/or simply not keep up with requests—and hopefully those agencies are not in states or municipalities with mandatory fulfillment deadlines.
My company, Veritone, provides AI-powered government solutions for federal, state, and local level agencies. Veritone Redact is one of the solutions we are most proud of for the immediate impact it has with departments. It has enabled them to maximize their budgets, retain resources, and free up their time to focus on other mission critical tasks. At the same time, it has helped them forge greater public trust and transparency with the communities they serve. Agencies that have transitioned have found existing records teams can accommodate a substantially larger case load and still meet state mandated timelines.
Powered by Veritone aiWare, an enterprise artificial intelligence platform, Veritone Redact can help agencies quickly prepare and redact image, audio, and video data at scale with the resources they currently have available. We liken the Veritone approach to moving humans out of the loop and instead put them on the loop. We let AI do 90% of the heavy lifting (in this case with redaction workflows) and have humans involved in the last 10% of the work.
With Veritone Redact, humans deal with exceptions or final review. This reduces the physical and mental burden on the humans involved in the process while still guaranteeing oversight, accuracy, and control. What's more, all personally identifiable information, both audio and video, is identified and redacted faster. This is achieved by taking advantage of the three scaling benefits of a cloud-based application. Specifically in matter of importance:
• On-demand computation—Veritone Redact leverages cutting edge AI models that are hyper trained to look for things like a person's head, a mobile device terminal, notepads, etc. This requires significant horsepower (done right) to ensure all objects are identified and recorded conversations are converted into searchable text so they all can be redacted quickly. The benefit of the cloud is that we tap the resources of the cloud infrastructure as necessary to accomplish these tasks. Think of it as throwing several high powered computers at it all at the same time. What's the benefit to your agency? You're not paying for it. Rather, you're simply getting the benefit of it much faster. Some agencies say Veritone Redact is 10 times faster than desktop alternative workflows.
• Security—Your redaction workflow is as critical as your computer-aided dispatch and records management systems. And your IT has strict access controls to those systems. The same controls can now be applied to your redaction workflow. And if your agency permits it, redaction work can be done on any computer, from any location. All that is needed is a web browser.
• Infinite storage—Your agency can upload as many files as needed into Veritone Redact. We don't charge you for storage.
Finally, I have heard people suggest that with AI-based solutions, there's a perception that you must be extremely technical to use it. That's not the case with Veritone Redact. We baked ease of use right into the product, reducing the learning curve and helping departments shorten ramp up time.
Amanda O'Neil, records supervisor for the Eureka (CA) Police Department, says, "For most videos I can click a few buttons, maybe go in and polish a brief shot or two, and my files are finished. It seems like it should be something in a sci-fi movie, but I am actually able to use it here in Eureka. It seems we've always had this resource, but we've really only had it for one year and I can't fathom not having it."
Veritone Redact is scaleable to meet increasing levels of requests. It was built on top of our Enterprise AI platform, enabling agencies to seamlessly scale and fulfill requests without overburdening their resources.
Working with the Oregon (OH) Police Department, Veritone Redact went head to head with a popular desktop-based legacy redaction application. Tasked with redacting 10-minutes of body cam footage, Veritone Redact won easily. The desktop application took 1 hour and 20 minutes to complete the job, Veritone Redact cut the process down to 25 minutes without sacrificing accuracy.
Veritone Redact supports transcript-based audio redaction that synchronizes text to video, improving accuracy. Also, with status tagging built into the solution, collaboration across different teams can accelerate the process and keep everyone on the same page.
Case Studies
Veritone Redact is being used by numerous law enforcement agenciesnationwide.
Two agencies that recently benefitted by transitioning their redaction workflow to Veritone Redact are the Oregon (OH) Police Department and the Pasadena (CA) Police Department.
"When selecting a solution that best fits the police department's needs, the biggest factor was the actual amount of time spent in front of the monitor performing the redaction," explains Oregon PD's Sgt. Jason Druckenmiller. "Veritone Redact dramatically improves this time making it practical to release large volumes of video content. As demand for the public availability of police video intensifies, Veritone redact will allow us to expand our release capability while continuing to protect all types of personally identifiable information (PII)."
Police Administrator Alicia Patterson of Pasadena says the agency has benefitted greatly from using Veritone Redact. "Satisfying the public's right to know while also protecting individuals' right to privacy is a tough job, especially for police departments under tight deadlines and severe budget constraints. With Veritone Redact, the Pasadena Police Department has discovered a solution that allows us to overcome these obstacles, quickly delivering evidence that redacts all PII. At the same time, Veritone Redact is helping us conserve resources, cut expenses, and enhance the efficiency and productivity of the redaction workflow."
Mark Morper is vice president of product marketing-government for Veritone Inc.