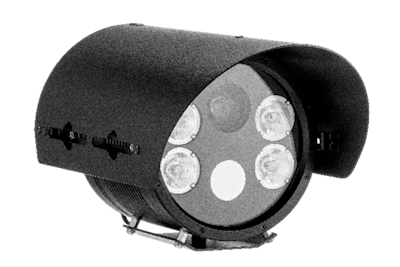 MAV Systems Ltd. provides Automatic License Plate Recognition (ALPR) cameras support to police systems around the world and its ALPR cameras now are found in more than 45 countries. The British company is now growing its footprint in the United States with its new specialist line of IQX ALPRcameras.
"The IQX range of products has been bolstered by greater flexibility, higher quality sensors to ensure true 24-hour coverage, variable model sizes, greater functionality and feature-rich model options. Knowing that the requirements within the U.S. law enforcement market can vary greatly from force to force, city to city and state to state, these enhancements provide opportunities to meet the needs of bespoke and standard systems for a multitude of applications," says Neil Dillon, marketing manager for MAV Systems.
In several areas around the U.S., departments have already been finding success with ongoing partnerships with MAV Systems. Although Dillon said MAV cannot divulge details, in one case a large city is using MAV Systems to support a city-wide ALPR project to help police identify vehicles of interest that enter/leave the city, thereby allowing for further action. The focus of the project is to highlight movements of vehicles of interest to law enforcement when monitoring drug trafficking, suspected terrorist actions, or others as they cross through during possible illegal activities and potentially further large-scale criminal activity.
In a separate part of the country and in collaboration with multiple partners, MAV Systems' ALPR cameras are used to identify traffic infringements and bus lane misuse to reduce the impact on traffic flow and reduce vehicle collisions. The system monitors multiple routes and identifies violations while providing almost real-time information, Dillon explained.
The IQX ALPR product line was built on the success and performance of MAV Systems' IQ ALPR cameras in that it "pulls through the flexibility, accuracy, reliability and performance levels that have been lauded by customers," Dillon says. The IQX cameras are enhanced to offer greater performance in low light (including zero light overview images) conditions, making them true 24-hour ALPR cameras, he explained. Also, the IQX ALPR product line includes a compact model that provides options for covert and space-restrictive applications. MAV Systems added the option of integral LTE communications within the housing of the XR ALPR cameras, meaning peripheral devices for communication and data transfer are no longer required.
"The XP ALPR cameras offer optional enhanced encryption to bolster data protection in transfer and the opportunity for vehicle classification," Dillon says. "The addition of a secondary processor within IQX models provide opportunities for infringement plate validation and dual plate processing offering partner systems the capability of moving to the next level of performance."
Dillon says MAV Systems' ALPR cameras differ from competitors' products by offering a combination of the extended range of comms options including JSON, FTP, web services, and HTMC 1.2 with data segmentation across multiple communication channels. This means that different aspects of data can be separated to send to differing systems for parallel processing. Another advantage that the IQX range offers is the use of truEZoom making installation far easier. All IQX cameras have similar set up requirements which makes it easier for installers and as the model of ALPR camera is chosen per application it will ensure the camera meets all needs prior to install.
Also, IQX offers the ability to read in all light and weather conditions through enhanced sensor and module adaptation and reliability. This ensures ALPR systems that integrate MAV Systems ALPR cameras will perform consistently to the highest standards, according to Dillon.
MAV Systems, which is led by directors with more than 30 years of experience in the ALPR field, has sold more than 30,000 cameras. Those cameras perform more than 200 million reads daily.