Axon is not the first company that law enforcement officers mention when they are discussing active shooter response tactics. It doesn't make rifles, armor, and shields—the kinds of products that are involved in direct action against active killers. But Axon CEO Rick Smith says the company can provide tools to help officers gain critical intelligence and situational awareness so that they can achieve better outcomes.
"Our core business is making TASERs, body cameras, and evidence management solutions," Smith says. "But we have developed partnerships with companies that have complementary capabilities." He explains that these complementary capabilities include video aggregation technology and drones that can make active shooter response more effective and improve officer safety.
Real-Time Video Streaming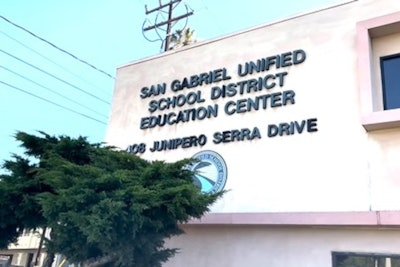 One such Axon partnership is with Fusus, a company that makes a solution for accessing live feeds from both public and private security cameras. Fusus' Real Time Crime Center in the Cloud allows law enforcement, with the owner's permission, to activate and monitor cameras inside locations such as schools, churches, government buildings, workplaces, and other locations.
Fusus' technology is easily added to any security camera network. All the owner of the cameras has to do is install the FususCore appliance into the network. The Core appliance is compatible with many IP security cameras and is controlled by the FususOne dashboard.
Using Fusus' Real Time Crime Center in the Cloud, law enforcement agencies can view live feeds from a variety of sources—including drones and robots, citizen smartphones, security cameras, and more—all on one screen. The Axon partnership also allows the Fusus system to integrate live feeds from Axon body-worn and in-vehicle video systems. Command centers can use the Fusus data to direct the response, and they can share it with officers in the field.
Technology that allows law enforcement to access security cameras is going to make some people nervous. Smith says he understands such concerns but adds that the system requires permission. "Fusus has done a nice job building all the privacy controls for the people who own the cameras," he says. "The owner can hit a panic button that gives police access, or the police can reach out through an app and ask to access the cameras." The cameras cannot be accessed by authorities without permission.
Drone Over Watch
As discussed, Fusus can aggregate live video streams from unmanned aerial systems (UAS), "drones." This makes the Fusus system a complementary technology for Axon Air, the company's drone solution.
Axon partnered with DJI in 2018 and with U.S. drone manufacturer Skydio in 2021. Through Axon Air it supplies drones from both companies, as well as software, training, and even assistance with regulatory hurdles for law enforcement agencies that want to add drone capabilities.
Also in 2021, Axon formed a strategic partnership with DroneSense, makers of drone piloting and management software. DroneSense integrates with Axon's digital evidence management tools and with its real-time operations platform Axon Respond. During active shooter attacks, Axon Respond and DroneSense allow pilots to rapidly send drones to the scene and improve situational awareness for the officers on the ground and for commanders.
Skydio drones, available through Axon Air, can also be used indoors during active shooter response to locate victims and the shooter. The company's drones use high-resolution cameras to build a 3D map of their environment, deep learning algorithms to understand the imagery, and AI to assist the pilot in navigation. An important tactical feature of this system is that it can track objects and keep them in camera view.
TASER-Equipped Drones
If drones can be flown indoors to provide officers with valuable intelligence and locate the killer during an active attack, it stands to reason that they could also be used to neutralize the threat. Axon's Smith came to that conclusion after May's Uvalde, TX, elementary school massacre that killed 21 children and adults.
On June 2, Axon announced that it was developing a drone that could fire a TASER at an active shooter. Four days later, Smith faced a revolt from nine progressive members of a 12-member Axon ethics panel and was forced to "walk back" the announcement.
Smith still believes in the capability of TASER-equipped drones to eliminate active shooter threats and reduce risk to responding officers, but he admits he may have jumped the gun on announcing the project, which is now paused but by no means dead.
"We're doing the research with teachers, educators, the general public, and politicians," Smith says. "We've found that [the idea of TASER drones] is resonating with the masses that don't scream at you on Twitter. When we asked the public what they thought about using a non-lethal drone or robot in lieu of requiring human operators to go in with lethal weapons to deal with a mass shooter, we found about 60% of the public supported the idea and only about 17% opposed it."
The concept of sending in TASER armed drones to end mass shootings is deeply personal to Smith. Not only has he concentrated his life's work on developing more effective less-lethal weapons, he also has school age children and like any parent, worries about the next Uvalde. "This (the TASER drone) is not a product that we're going to ship tomorrow. We're not trying to sell anything here," he says, explaining that his proposal to equip drones with TASERs is just one possible answer to the very difficult problem of improving active shooter response.
Related Story: