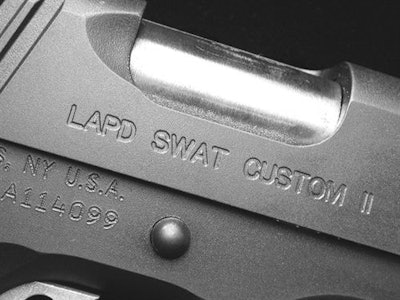 LAPD SWAT members may have resold department handguns for a profit, according to an independent watchdog's report.
Chief Charlie Beck addressed the report Tuesday at the Los Angeles Police Commission meeting, saying he was disappointed, reports ABC News.
The report indicated that members potentially sold Kimber 1911 pistols with a special "LAPD SWAT" insignia. The pistols are sold to officers in the unit for about $600 each—a steep discount from their resale valule between $1,600 and $3,500, reports the Los Angeles Times.
One officer has been relieved of duty.
Related:
REVIEW: Kimber Custom II Pistol