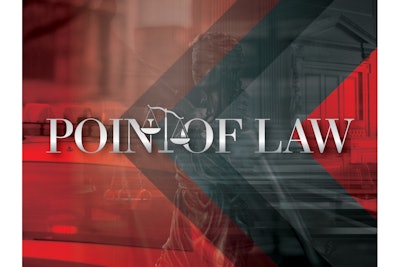 Mental health has become a very prominent topic in our society today and at times officers are put in a position where a mentally ill person tries to push for suicide-by-cop. The aggressive and violent nature of the case in Jackson v. Gautreaux, 3 F.4th 182 (5th Cir. 2021) sees a Louisiana officer put in harm's way while handling a mentally ill suspect who seemed determined to have law enforcement officers end his life.
When looking at use of force, an officer's actions must be objectively reasonable. The court will consider the severity of the crime, the immediacy of the threat posed by the suspect, and whether the suspect is actively resisting arrest or trying to flee. In addition, when considering the reasonableness of using deadly force, the court will consider whether the suspect poses a threat of serious physical harm to the officer or others.
This reasonableness becomes clear in this case, even if it is hard for the Plaintiff's estate to come to terms with these facts. So, let's take a look at the events that unfolded on the night of Feb. 23, 2016.
The Case
At approximately 8:30 p.m. Kimula Porter called the East Baton Rouge Parish 911 center to report that her boyfriend, Travis Stevenson, had physically assaulted her and her daughter with pepper spray, smashed a hole in the wall with a beer bottle, took her wallet, and fled from their shared apartment. After Stevenson left, he called and texted Porter to say he was going to commit suicide.
Around 9:50 p.m., Lt. Michael Birdwell of the East Baton Rouge Parish Sheriff's Office located Stevenson. Stevenson was in a car, which was turned off and parked next to an apartment building. An SUV was parked to the left of Stevenson, an industrial-sized dumpster was on his right, and the building was directly in front of him.
Lt. Birdwell parked his patrol car behind and perpendicular to Stevenson's car, approached the driver's side where Stevenson was seated, and knocked on the window. Stevenson ignored him at first, so Birdwell kept knocking. At this point, Stevenson turned on the car as if to drive away. In response, Birdwell attempted to use his pocketknife to break the driver's-side window and remove Stevenson from the vehicle. However, before Birdwell could remove him, Stevenson placed his car in reverse and slammed into Lt. Birdwell's patrol car. The force caused Birdwell's patrol car to crash into a nearby parked car and deploy its airbags.
Seconds later, Det. Scott Henning arrived on the scene and ordered Stevenson to exit the vehicle. Stevenson refused to comply and repeatedly yelled "Kill me!" By this time, Lt. Birdwell was positioned between the front of Stevenson's car and the apartment building. Stevenson then shifted the car into drive and accelerated toward Birdwell. Believing Stevenson was trying to run over Lt. Birdwell and that the lieutenant was in jeopardy of being injured or killed, Det. Henning shot his firearm toward Stevenson. The bullet didn't hit Stevenson, instead it hit one of the windows. As Stevenson accelerated toward him, Birdwell jumped back and hit the parked SUV. Stevenson crashed into a pole in front of the apartment building. He then shifted back into reverse and slammed into Birdwell's patrol car again.
Shortly thereafter, several other officers arrived on the scene. One officer fired two or three shots into one of the driver's-side tires in an attempt to disable the vehicle. The shots didn't stop Stevenson, who accelerated forward and then back into Birdwell's patrol car again and again. While Stevenson was oscillating between the apartment building and the patrol unit, Birdwell was trapped in Stevenson's path. Eventually, officers opened fire on the vehicle. Stevenson sustained seven gunshot wounds and was pronounced dead on the scene. The entire episode, from the time Lt. Birdwell spotted the car, to the time officers notified dispatch that Stevenson was down, lasted 85 seconds.
Stevenson's estate (plaintiffs) sued the officers under 42 U.S.C. § 1983. The plaintiffs alleged that the officers used excessive force to seize Stevenson in violation of the Fourth Amendment.
The district court disagreed, holding that the officers were entitled to qualified immunity. The plaintiffs then
appealed.
The Appeal
The Fifth Circuit Court of Appeals questioned if the officers were entitled to qualified immunity. To determine whether an officer is entitled to qualified immunity, the first question the court will ask is whether the officer violated a constitutional right. The second question the court will ask is whether the constitutional right at issue was clearly established at the time of the incident. In this case, the Fifth Circuit Court of Appeals found that it needed only to resolve the first question, as the plaintiffs could not show a Fourth Amendment violation for excessive force.
In this case, the court held that the officers' use of force was objectively reasonable for three separate reasons.
1. Stevenson was using his car as a weapon.
2. Stevenson exhibited volatile behaviors that contributed to the officers' justification in firing to prevent death or great bodily harm to Lt. Birdwell. Specifically, before the incident, Stevenson was drinking and using drugs; he pepper sprayed his girlfriend and her daughter in a fit of rage; he stole his girlfriend's wallet and drove away while intoxicated; he repeatedly told his girlfriend and the officers that he was suicidal; he repeatedly yelled, "Kill me!" at one officer while ignoring commands from other officers; and he repeatedly rammed his car into a patrol unit and a concrete pillar while only inches away from hitting Lt Birdwell.
3. The plaintiffs did not produce any evidence that suggested the officers might have had a reasonable alternative course of action.
When asked at oral argument for a reasonable alternative, plaintiffs' counsel said that officers should have "step[ped] back and allow[ed] Mr. Stevenson to finish the episode, and then they could have acted." The court found that to be "absurd," as Lt. Birdwell was inches from the front left bumper of Stevenson's car while he was repeatedly driving it backwards and forwards and violently crashing into things. The court added that "whatever reasonable alternatives officers might've had, doing nothing and praying for the best [was] not one of them."
Takeaways
The biggest takeaway from this case is the solid argument by the Fifth Circuit Court of appeals that it is "absurd" to at times "step back and pray for the best."
It has become harder and harder to feel that we as officers have control in these intense situations. You may be feeling a bit beaten down or powerless but know that the legal system still has your back in many of these cases. Continue showing up and educating yourself on best police practice. Being a good law enforcement officer means not only protecting your community, but yourself. That means both mentally and physically.
Eric Daigle is founder of Daigle Law Group, LLC, a firm that specializes in law enforcement operations. A former Connecticut State Police officer, Daigle focuses on civil rights actions, including police misconduct litigation. He is a legal advisor for police agencies across the country and member of the POLICE Advisory Board. www.daiglelawgroup.com