This episode of Coffee Break with Police Experts is sponsored by and produced in partnership with Fox Nation 🤝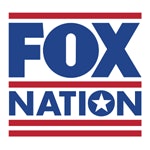 The Fox Nation subscription streaming service is now free to all first responders (including police), active duty military, and veterans.
In this podcast, Fox host Pete Hegseth discusses the revival of "COPS" on Fox Nation, a police-focused episode of his show "Modern Warrior," and other Fox Nation programming that makes a free subscription to the service so valuable for officers.
Conversation topics include:
Why "Modern Warriors" created an episode focused on police.
Addressing the concern over referring to police as "warriors."
What's in store for the new "COPS" show.
Why law enforcement should sign up for Fox Nation.
Subscribe to the Coffee Break with Police Experts podcast!
🎥 Subscribe to the Police YouTube channel.

📰 Sign up for the Police newsletter.
⏱ Timestamps ⏱
0:00 Introduction
1:10 How Modern Warriors Became a TV Show
2:16 Why Modern Warriors Focused an Episode on Police
3:38 Addressing the Concern Over Referring to Police as a "Warriors"
4:47 Why the Episode on Police is a Must-Watch
6:11 What's in Store for the New "COPS"
7:14 Why Law Enforcement Should Sign Up for Fox Nation
8:40 Fox Nation Shows of Interest to Police Officers