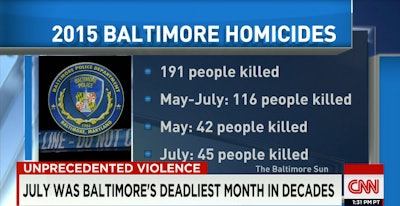 Baltimore is turning to the federal government for help in stemming a dramatic uptick in violence over the last several months.

Ten federal agents from the Federal Bureau of Investigation; Bureau of Alcohol, Tobacco, Firearms and Explosives; U.S. Drug Enforcement Administration; the U.S. Secret Service and the U.S. Marshals Service will embed with the police department's homicide unit for the next 60 days, city leaders announced Monday.

They join the 20 ATF agents who were sent in last week to form BFED, a joint task force that "is the next step of an all-hands-on-deck movement addressing violence in our community," Mayor Stephanie Rawlings-Blake told CNN.