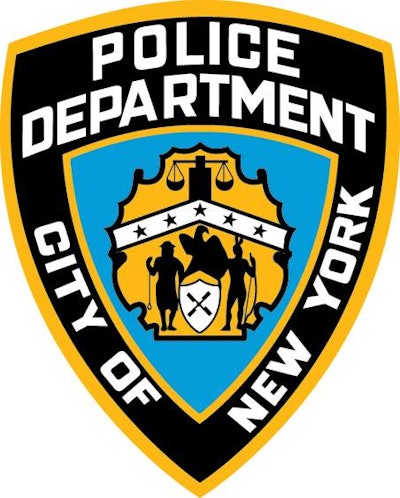 The off-duty NYPD officer attacked by a man with a meat cleaver Thursday left the hospital on Friday. The man who attacked him is a Palestinian national who was in town to appeal a deportation notice, reports the New York Daily News.
Officers found two knives inside suspect Akram Joudeh's car after answering the July report of an erratic man outside of a Brooklyn synagogue shouting "Allahu Akbar!" — or "God is great" in Arabic. But the source said investigations by the NYPD and FBI showed Joudeh, 32, was emotionally disturbed and not a terrorist threat.
Joudeh was selling perfume out of his illegally parked car Thursday near Madison Square Garden when he attacked NYPD Detective Brian O'Donnell on a W. 32nd St. sidewalk, officers said. Joudeh was unable to remove a tire lock that had been placed on his vehicle, and he apparently went after two uniformed officers as they approached him, running through a crowd brandishing a meat cleaver. O'Donnell was off duty and stepped in to help.
The 16-year police veteran left a Manhattan hospital Friday sporting a blue NYPD windbreaker and a raw red gash on his cheek.
O'Donnell was cheered by an assortment of fellow officers, doctors, and family members as he exited Bellevue Hospital one day after he was cut by the man with an 11-inch blade.
According to Detectives' Endowment Association President Michael J. Palladino, O'Donnell already endured one surgery and may need more on the wound that snaked along the left side of his face from the temple down to the base of his jaw.
The detective's left hand and wrist were heavily bandaged from injuries suffered in his Thursday scuffle with Joudeh, police said.
Joudeh, who was shot six times after he refused to drop the cleaver, is listed in critical condition.