A man will spend at least 12 years in prison on third-degree murder, drunken driving, and other charges for a wrong-way crash that killed a western Pennsylvania police officer, reports the Pittsburgh Post-Gazette.
Clair Fink III, 33, was sentenced today by a Westmoreland County judge.
Fink pleaded guilty in September in the head-on crash that killed Ligonier Township Police Lt. Eric Eslary in May 2015. The crash left Eslary's police dog, Blek, injured.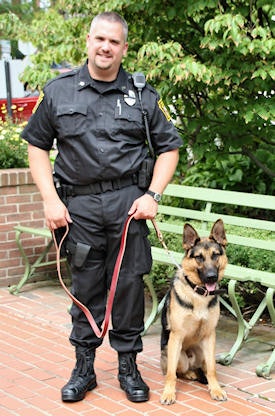 Police said Fink and a co-worker had been drinking for hours in a work vehicle before winding up driving the wrong way on Route 30 -- a divided highway -- at around 1:45 a.m. on May 5. The van that he and the co-worker were in was cresting a hill when it slammed into Lt. Eslary's marked sport utility vehicle, killing the lieutenant and injuring his police dog.
According to the affidavit filed in the case, Mr. Fink's blood-alcohol content at the time of the crash was 0.197, more than twice the legal limit in Pennsylvania. He also tested positive for marijuana, police said.
Fink's sentence is 12 to 30 years in prison. The third-degree murder charge, the most serious Fink faces, carried up to 40 years in prison.