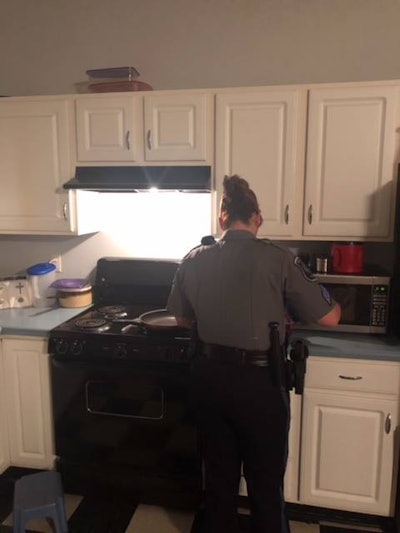 An officer with the Bristol (VA) Police Department was called to check on the welfare of a disabled man and soon discovered that the man had not had a meal of any kind in some time.
The agency said on Facebook that Sergeant Wendy Brewer and Officer Kegan Bostic kicked into action, searching the kitchen for something for the man to eat.
Finding the cupboards bare but for a box of pancake mix, they set about the simple gesture of making a stack of pancakes for the man in need.
"Sgt. Brewer checked his kitchen and found no food other than some pancake mix," the Facebook post read. "So what did she do? She stayed right there and made him some pancakes. She made him enough to eat right then with enough left over to get him through the next morning when social service workers were to get him set up with whatever he needed."