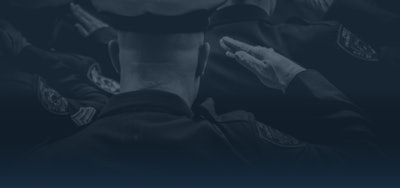 The key to maintaining readiness and effectiveness during a crisis involves capable leadership in key positions. Jack Welch, the late chairman and CEO of General Electric, once said, "Before you are a leader, success is all about growing yourself. When you become a leader, success is all about growing others."
Like other industries, including the U.S. Army, law enforcement has seen an evolution in the way we identify leaders in our ranks. Promotions must be based on quantifiable metrics. Decisions must be rational, defensible, and ultimately, beneficial for the whole department. And a comprehensive training data management system is the key to making this possible.
A war for talent
The U.S. Army has been grooming new leaders to carry out critical duties for decades, but in 2019, the 244-year-old organization announced plans to change how it evaluates talent.
Under the leadership of Maj. Gen. Joseph P. McGee, a new Army Management Task Force oversaw the creation of a talent management program called the Army Talent Alignment Process, or ATAP. ATAP helped decentralize how the Army assessed future officers and managed personnel for promotion to the mid-level position of battalion commander.
McGee, who also helped organize the Battalion Commander Assessment Program (BCAP) that is part of the ATAP implementation, was frank about the importance of the Army's new promotion strategy.
"We are in a war for talent," McGee said in October 2019. "We're dealing with rapid change in technology, and we can't equip the Army to adapt to that changing technology with an antiquated system."
Reducing bias, improving performance
Prior to 2019, the U.S. Army had been using the same evaluation protocols for officer training for more than half a century. Promotion evaluations included a candidate's past military jobs, physical fitness scores, and personal recommendations from generals.
While developing ATAP, the Army scouted outside the military environment for ideas on how better to assess talent and promote from within, and adopted some less subjective methods of evaluation.
For example, the Army took a cue from the Boston Symphony Orchestra, which has been using "blind auditions" since 1952 because they stress anonymity and help eliminate bias. Other organizations, including Envisage Technologies, have long seen the wisdom of using a blind audition system.
This anonymity serves several purposes. First, it eliminates any gender, racial, or other biases on the part of the selection committee. Second, it allows for the collection of more information from candidates while effectively weeding out the unqualified; and lastly, it is designed to emphasize to candidates the expectations the higher rank would entail.
"The legacy system for selecting battalion commanders in our Army was good, but in today's world, good is no longer enough," McGee told the Alexandria group in February 2020. "Without this program, we strip ourselves of some of the most talented people in our country who are willing to serve as officers within our Army, and make us better."
Applications in law enforcement
Gen. James McConville, the Army's chief of staff, says the new evaluation system could eliminate officers who should not be commanding troops.
The Army promotes 450 battalion commanders a year, with each commanding on average 500 soldiers. If 10 percent of that number, or 45, are found to be unqualified, that could negatively affect 22,500 troops. In wartime, that risk could be disastrous.
The same life-or-death situations exist within the public safety arena. By necessity, techniques for identifying potential leaders are more subjective. In a small department, truly "blind" interviews are unlikely to be possible. However, using impartial training and compliance data to evaluate leadership decisions can improve objectivity and result in similar success.
Public safety agencies looking to refine their hiring and promotion efforts may want to explore the Acadis Readiness Suite, a training management platform specifically for public safety – where choosing the right personnel is essential for handling both day-to-day challenges and sudden or ongoing emergencies.
Tools for tracking talent, defending decisions
A comprehensive Training Management System can serve as a Leadership Platform for guiding the development of our most vital resources: police and public safety personnel. Agencies seeking to track the required knowledge, skills, behaviors and preferences in their own personnel will find those tools in Acadis, which records and organizes training information so it is securely stored and easy to retrieve.
Acadis tracks compliance, certifications, and career development goals, all in one place. At a glance, supervisors can see which personnel have the certifications, training, or other qualifications to succeed in a particular situation. This enables quick deployment of the correct personnel, saving time and reducing risk, and also easily identifies individuals who have perfected the requisite skills and achieved the career benchmarks needed to advance in the organization.
Working with such raw, impartial training and compliance data is one way departments can move toward a more objective advancement system, because it offers a clearer and more defensible basis for decisions.
Another way to improve hiring practices is to clearly communicate department policies and requirements to all potential candidates. If a particular qualification or certification is required, the candidate and the evaluator can locate that compliance information quickly, making the process much smoother.
More importantly, a system like Acadis, which is tied in with the National Decertification Index, will protect departments from inadvertently hiring an officer who has proven unworthy of the badge.
Acadis also includes analytical tools useful in promotion decisions, including surveys, evaluations, and a framework to deliver a variety of online scenarios and tests, many of which can be conducted "blind" to eliminate bias.
Overall, when evaluating training and compliance software, chiefs might take into consideration the roles that data collection, compliance records, and online testing will play in hiring and promotion. In a world where law enforcement is under ever-growing scrutiny, departments want to have concrete, defensible, unbiased data to back up their decisions.
Continue the conversation
Join Envisahe Technologies, creators of the Acadis Readiness Suite, for "Five Keys to Leading Through the Policing Crisis," a series of critical conversations exploring the keys to building and managing tomorrow's police department. The webinar series addresses a new topic every other Wednesday from June 17 through August 26 and will be available on-demand. Find out more at info.acadis.com/5keys.
Topics in the series include:
Rethink hiring. Review perspectives, trends, decertification tracking, and best practices to help you make better personnel decisions.
Start with outcomes in mind. Choose the right mission focus, most effective policies, best police training, and smartest approaches to compliance.
Culture matters. Cultivate more effective teams through culture building, onboarding, FTO, officer performance management, monitoring, and intervention.
Transparency is no longer optional. Discover best practices for body cameras, public interactions, use-of-force protocols, and case management.
Think bigger. Learn how data-driven leadership and an understanding of connections between people, technology, and organizations are critical to tomorrow's law enforcement world.