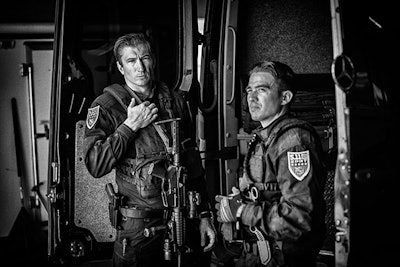 5.11 Tactical is no stranger to the law enforcement uniform, in fact that's where they started. It all began from an outdoor pant that actually turned out to work really well in law enforcement and public safety circles. In the last 10 years, 5.11 released the TDU (Tactical Duty Uniform) and the Stryke Uniform to meet the demands of those of us serving the community. This new offering, XPRT Tactical Pants, includes fabric upgrades and performance enhancements. Let's take a closer look at the 5.11 XPRT Uniform.
Why did 5.11 feel the need to upgrade what was on the market? It boils down to the ever-changing demands and needs of department tactical teams as new fabrics make their way to production.
5.11 teamed up with Cordura to make a fabric that has the comfort of cotton but the performance of nylon ripstop. The fabric also has a no-drip and no-melt feature which adds another layer of protection. This fabric is known as NYCO Tactical. NYCO Tactical fabric is extremely durable and has the stretch and movement qualities we've come to expect from 5.11 fabrics like Taclite. What's unique about NYCO is that it's not only stronger but it's also lighter.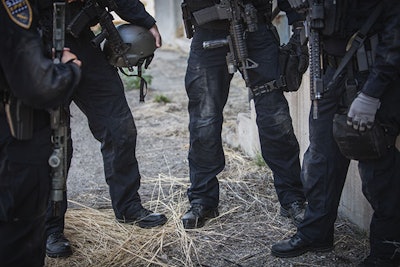 XPRT Tactical Pants
The 5.11 XPRT Tactical Pants features include:
• reinforced knees and seat
• removable D3O kneepads
• hidden cuff key pockets
• nylon blousing strap that claims to cut through flex-cuffs
There are 16 reinforced pockets, of which the rear and cargo pockets feature magnetic closures with others featuring internal lanyards. The pants also contain moisture-wicking properties.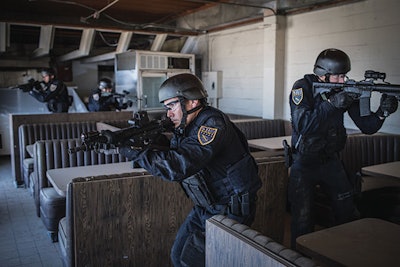 XPRT Tactical Shirts
The next piece in the XPRT Uniform is the 5.11 XPRT Tactical Shirt, which uses the same NYCO fabric. The Dupont Kevlar collar aids in protecting your neck from strap and sling rub, while the Ortholite textured shoulder pads help promote air flow and aid in weight distribution. There are also 7 pockets to store your essential gear.
The cut of the shirt allows unrestricted movement — a design that has been noted by some users as being comfortable in uncomfortable environments. Plus, the durability and available features are sure to meet any department standards. It might sound like marketing jargon, but the shirt checks off a lot of boxes in terms of performance.
XPRT Rapid Shirts
The final piece in the 5.11 XPRT Uniform collection is the Rapid Shirt, which is a lighter version of the Tactical shirt that still contains the NYCO fabric. It also has handy features such as 5 storage pockets and articulated elbows with the ability to run elbow pads inside. The Rapid Shirt also features the Ortholite shoulder pads to help with loads and promote breathability. The shirt works great when wearing a plate carrier and external body armor.
5.11 Tactical continues to meet the needs of law enforcement and public safety professionals. The XPRT Uniform is proof of that continued commitment.
Be safe.