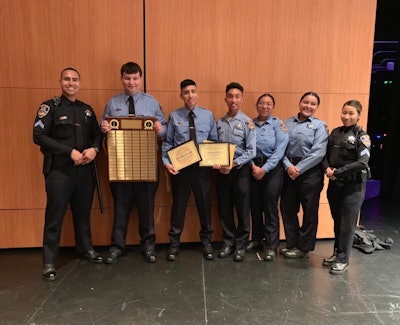 The Daly City (CA) Police Department recently posted congratulations to two young people who graduated from that agency's Law Enforcement Explorer Academy.
The agency said on Facebook, "Last night two of our Daly City Police Explorers graduated from the 87th Law Enforcement Explorer Academy! The Explorer Academy is consisted of 9 weekends where Explorers learn the basics and skills of becoming a Police Officer."
The post continued, "Congratulations to Explorer Carlos Gutierrez who received the award for 2nd place in the male category for physical training, and Explorer Rowen Young who received the Sid Smith Top Student Award!"